Greetings Style Babes,
A normal day in my world = fun! I'm never too reluctant for some bold colorful pieces, which leaves an end result of a whimsical and colorful closet. I have blue hair for God's sake. A day in my world is like waking up in a funked out dream filled with fairies, unicorns, and talking candy. Ha! No, seriously. I don't believe in toning it down, because "too much" is my style and a plate of statement making is my specialty. Yes sure I have on this colorful fur vest, but this doesn't mean that I can't throw more color in my ensemble! Why not? Some would probably wear at least one of the pieces that I am wearing, but they may wear them separately. During the time that I am dressed in my pieces, I feel like I'm in some nonexistent place that only exists in my head. Sounds crazy? It may, but nothing is sweeter than waking up dressing the way you feel and not giving a damn about it.
Let Thou Closet be Free
Society has this way of showing you what you should wear, so you wear it. Social media makes you believe that certain clothes are sexy, so you buy it. I get it. You want to rock what's in. Taking style risks outside of trends takes a fearless soul. Are you fearless? Afraid of being a menace to style society? Yes, it's always good to be trend knowledgeable, but there's never anything wrong with having some style immunity. I felt like spreading some wardrobe inspiration, so here I am! Follow these fun footprints and you shall be free too.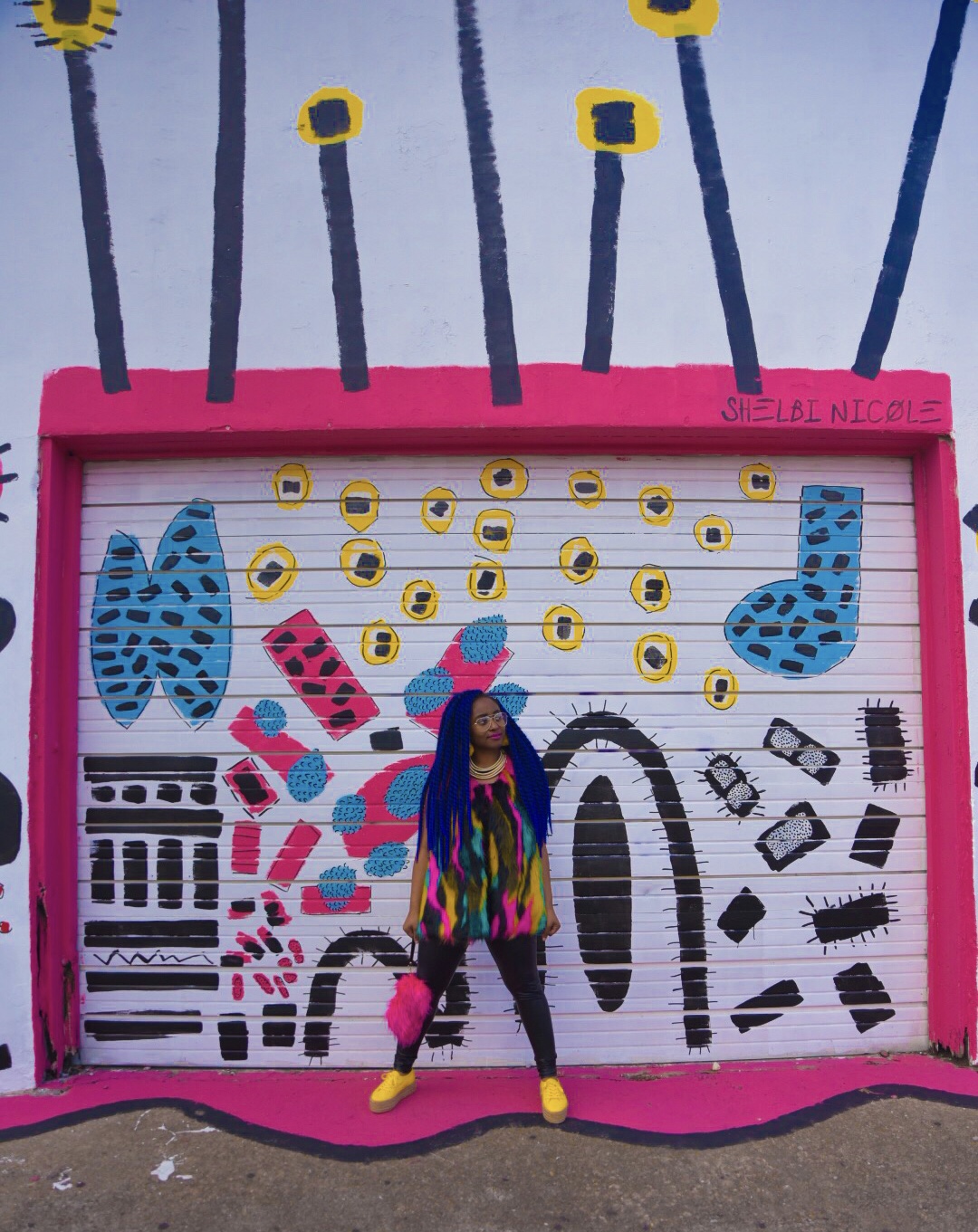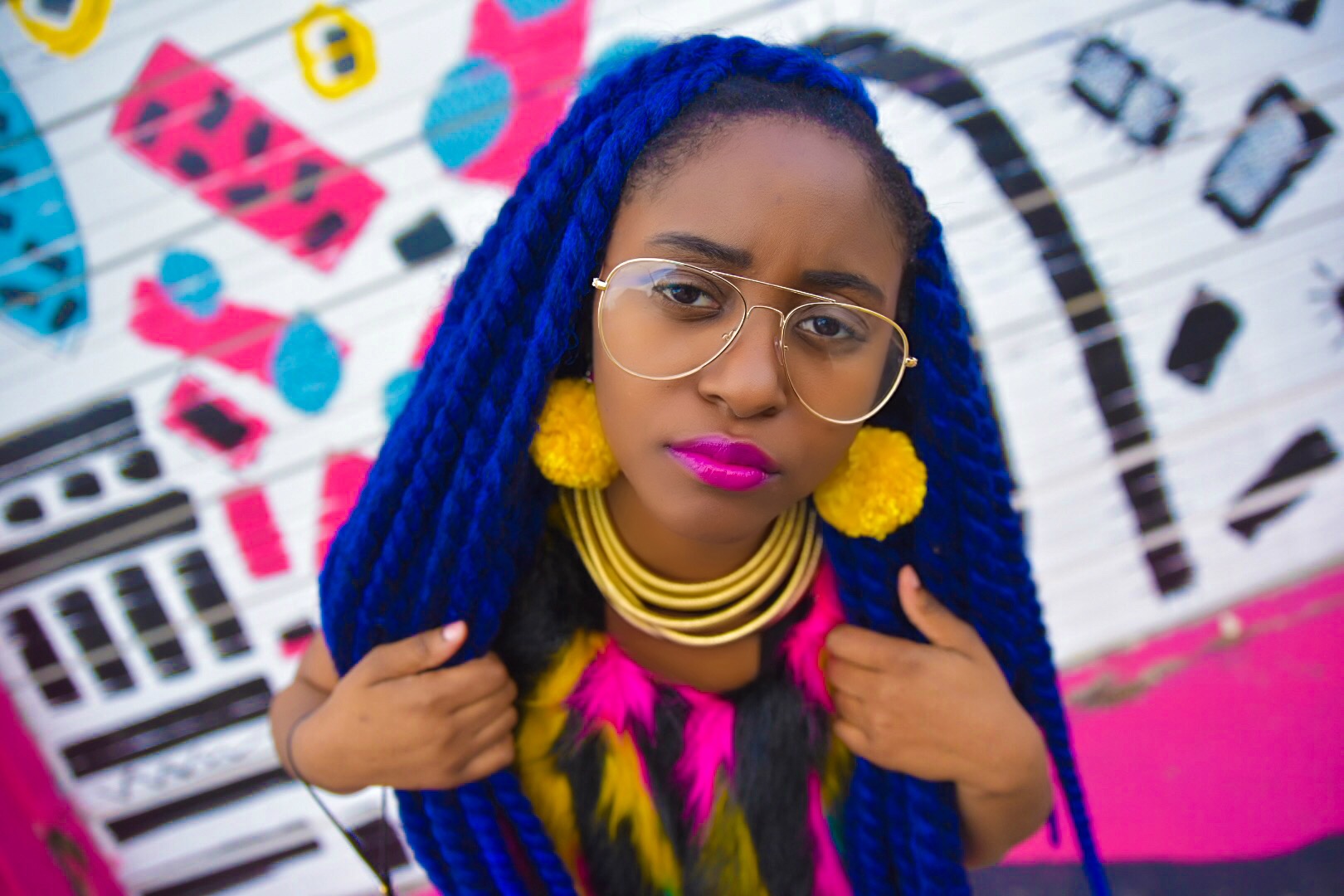 What am I Wearing?
First off let me say, I am a..
REPEAT OFFENDER
That's right you heard it correct. I rock my pieces more than once. The key to getting away with it is by giving your repeats a twist. As my Style Babes may remember, I rocked these Lemon Drop Pom Pom Earrings made by Mad Maven Style in my Lemonade post here: "Farewell Hurricane Harvey." I've also rocked these Yellow Superga Platform Sneakers in that post as well! I wore the cut out choker tee thats underneath my vest in the previous post, "Rock 'N' Roll Meets Street and Street Meets Country Girl." I snagged my multi-colored faux fur vest and pink faux fur clutch from It's Fashion Metro. It was a total steal because they both were on sale (currently smiling.) My pleather leggings come from a consignment store by the name of Crossroads. (I've been consignment shopping since last year and I'm proud of it. I will tell you my thrifting experience in an upcoming post, so stay tuned for that!) Lastly this Beverly Gold Magnetic Clasp Necklace is by Mirina Collections. Shop my necklace at Mirina Collections and enjoy 70% off your purchase along with free shipping using code "Rinniepstyles".
Outfit Inspiration
To be honest, there is no inspiration! I woke up and was like "This is what I'm wearing." The fact that I'm a 90's baby could play a part in this colortastrophy? Disclaimer: Colortastrophy is not a word, I made it up. Back off. However, I did watch a lot of Saved by the Bell, Fresh Prince of Bel-Air, In Living Color, and Clueless growing up.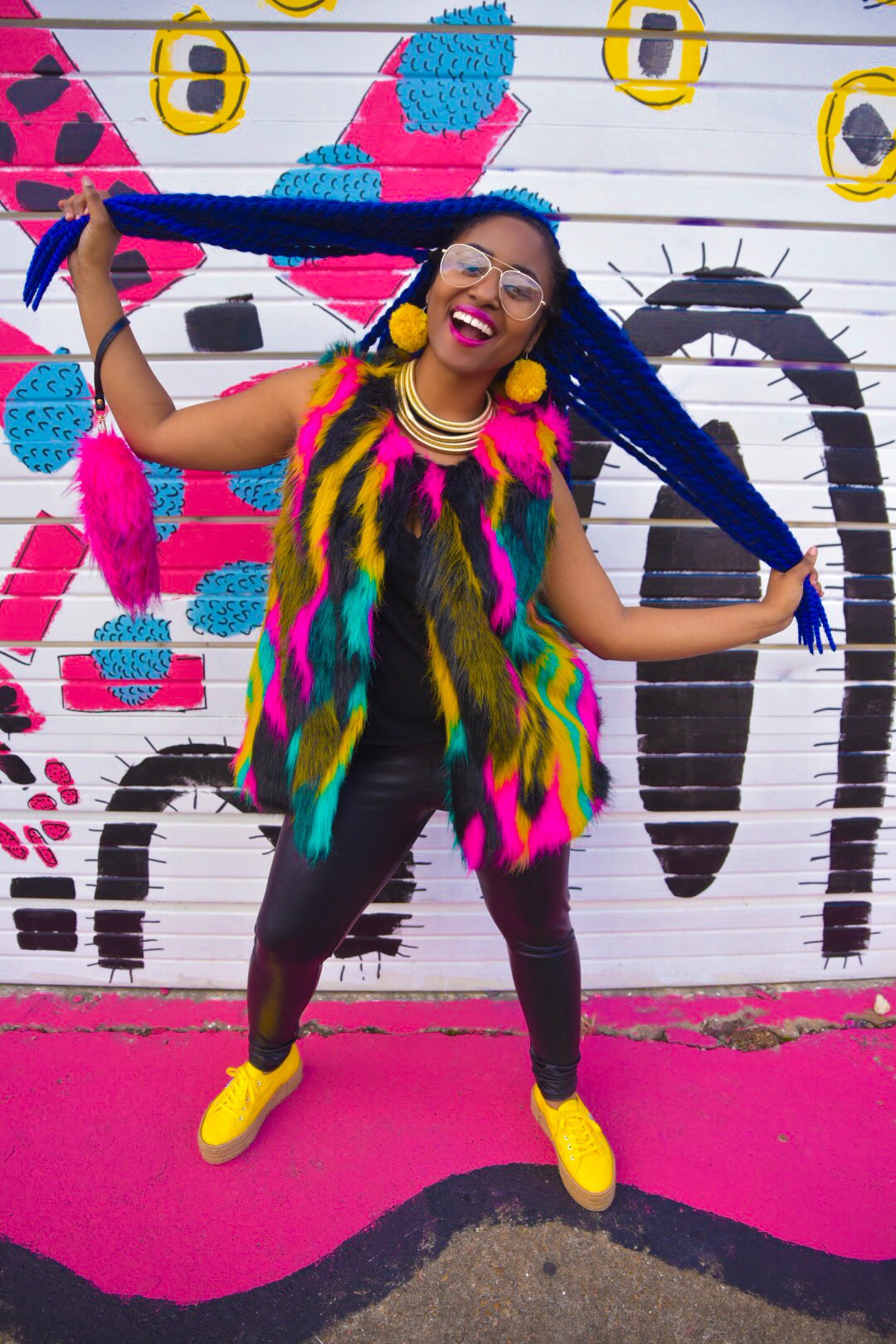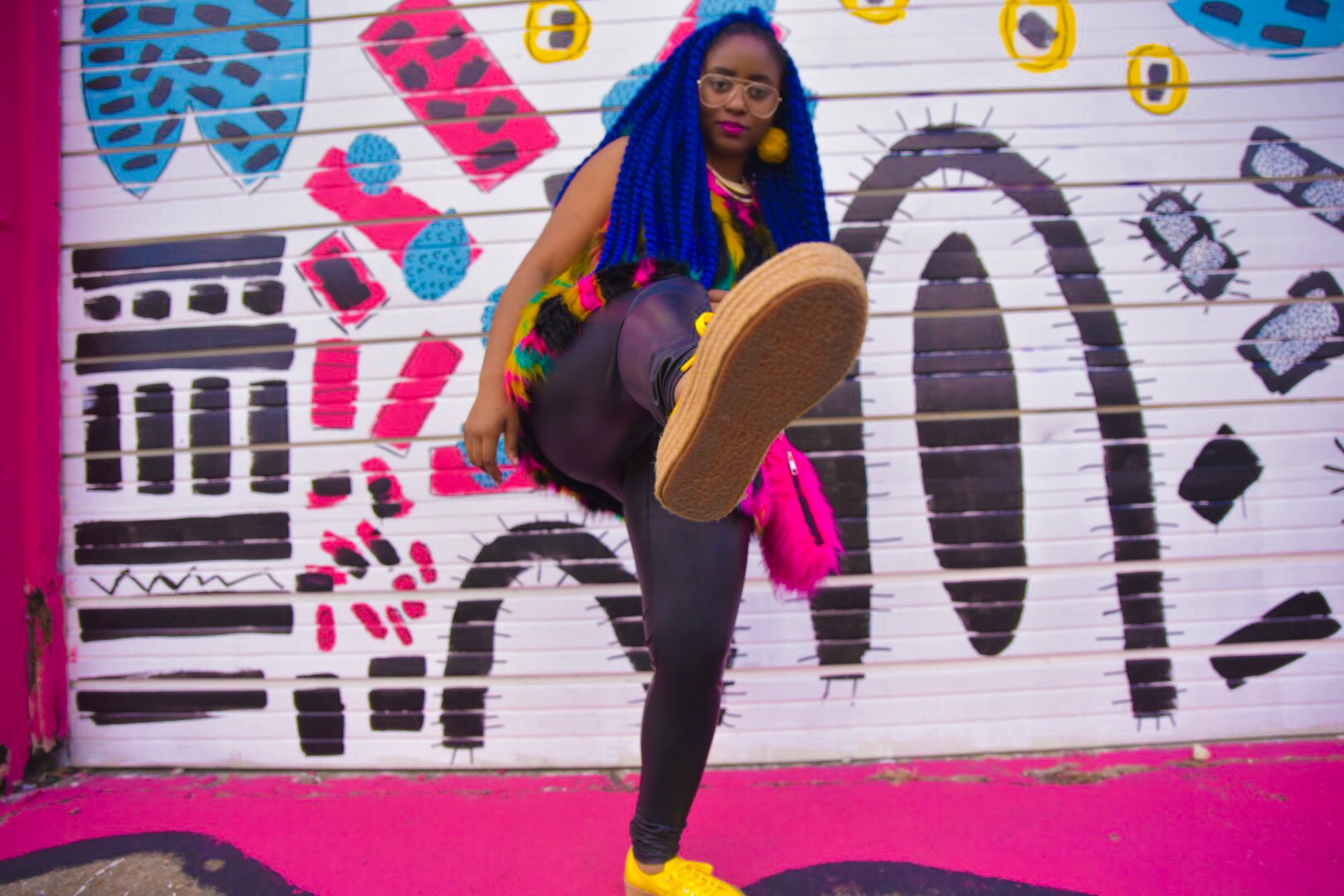 Let's Conclude!
When I say "Step Outside Your Style Box", I really mean it. Step outside of what you feel is the norm and have some fun! I believe in dressing to impress myself, not others. Having a colorful closet and fun wardrobe isn't for everyone. The thing is to not be afraid of it. I'm always down for some convo so drop your questions and comments below. I'd love to hear from you. Oh yeah style your fullest!
Style-fully,
Rinnie P.
Photo Credits: @dcrumpvisions