Hey Style Babes!
Singing, "Summer Summer Summer time!" For the Summer time, I definitely needed a game changer aka shorter protective hairstyle for this Texas heat, so here's a new hair look! I hope you guys love it. I'm in transitional stages to going fully natural, and I will later give an update on my hair journey. Don't worry, the twists will be back in no time! In the meantime, I'm having so much fun with my new do, but of course the hair color is still blue! Ha, I can't seem to get away from it, no matter how many times I get mistaken for a human smurf :) Today's outfit is fun as usual and I'm loving the Summer ruffle trend scenery these days. If you love ruffles, I'm sure you'll love these pants! Keep reading to check out my outfit and even shop my entire look.
What am I Wearing?
My favorite part about my outfit is the "Shake Shake" earrings from Beehive! Oh how I love statement earrings and Beehive always has the funkiest ear pieces that never lets me down. In case you don't know, Beehive is one of my favorite places to shop. Not only are they located in Houston, but you can find them in Austin, Fort Worth, and Little Rock. It's the one place where you can find exclusive groovy gear that you won't find anywhere else! Also, if you're not the greatest with orchestrating outfits, don't worry! The Beehive Babes will have you covered. They're super stylish and they don't bite ;-)
Top: Beehive
Pants: Fashion House
Shoes: Made by my mother :) BTW the shoe strings were replaced with balloon strings. Also, I wore these babies for my Blog Anniversary. You can see that post >>here<<
Purse: Ross Dress For Less
Earrings: Beehive
Shop Similar Look!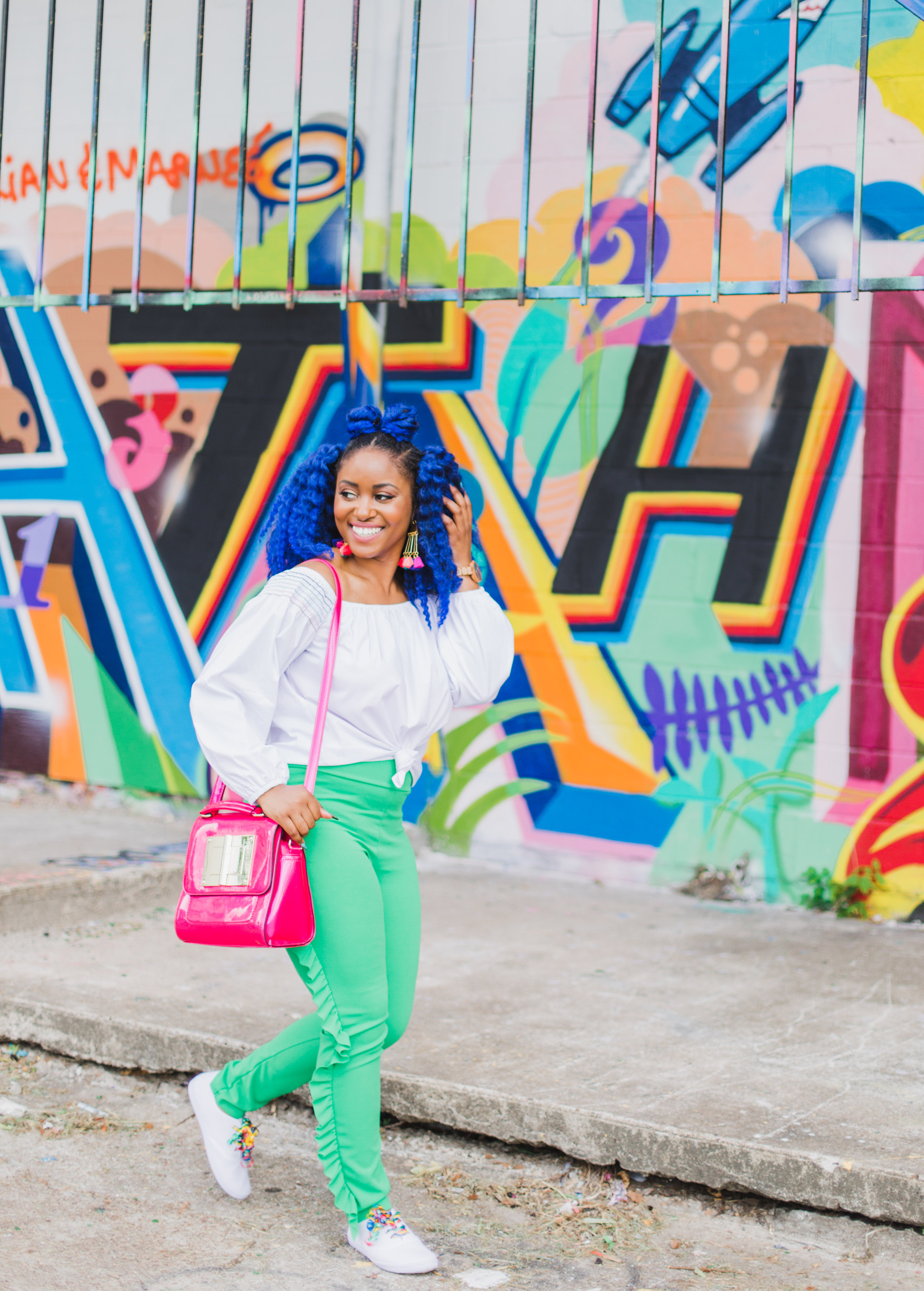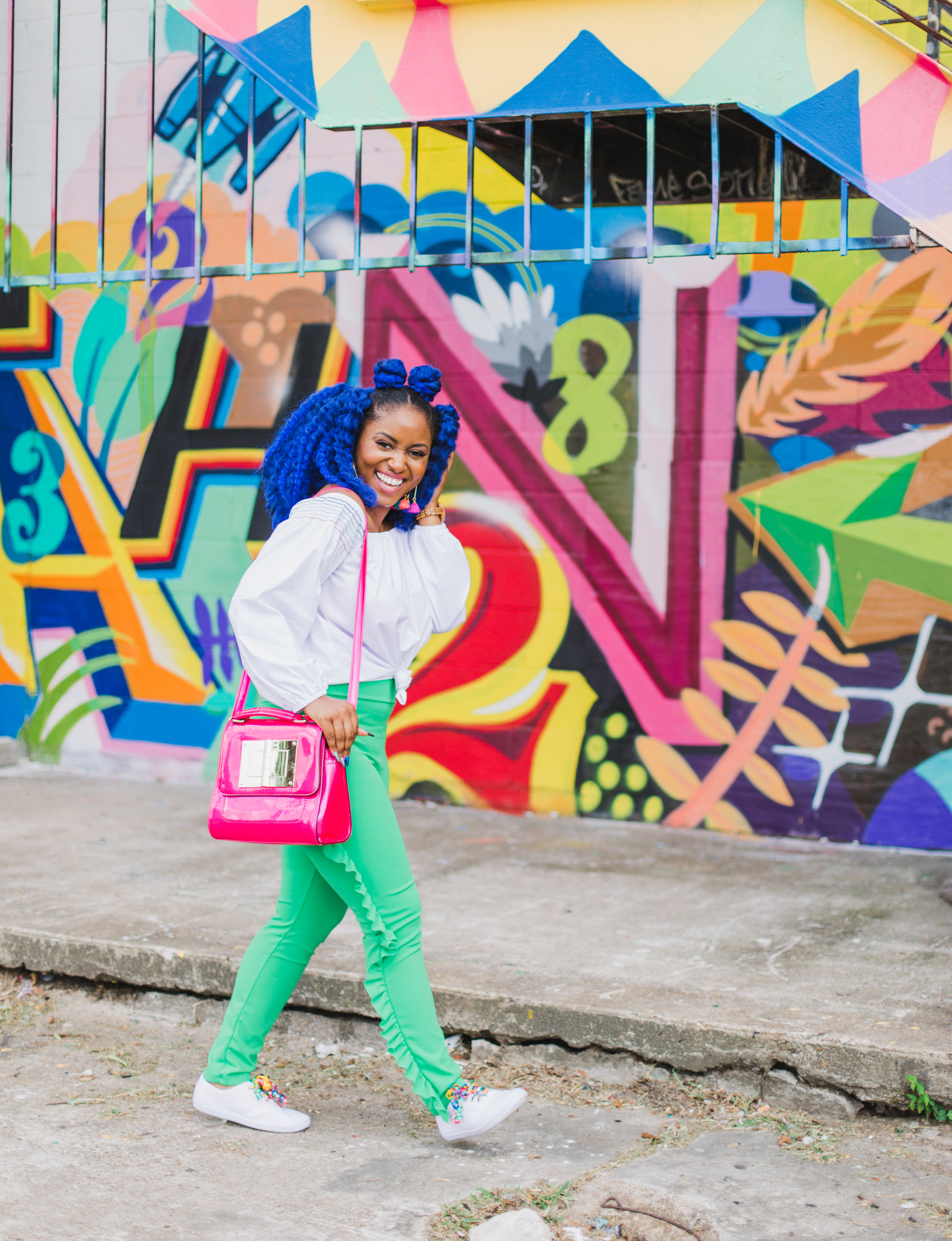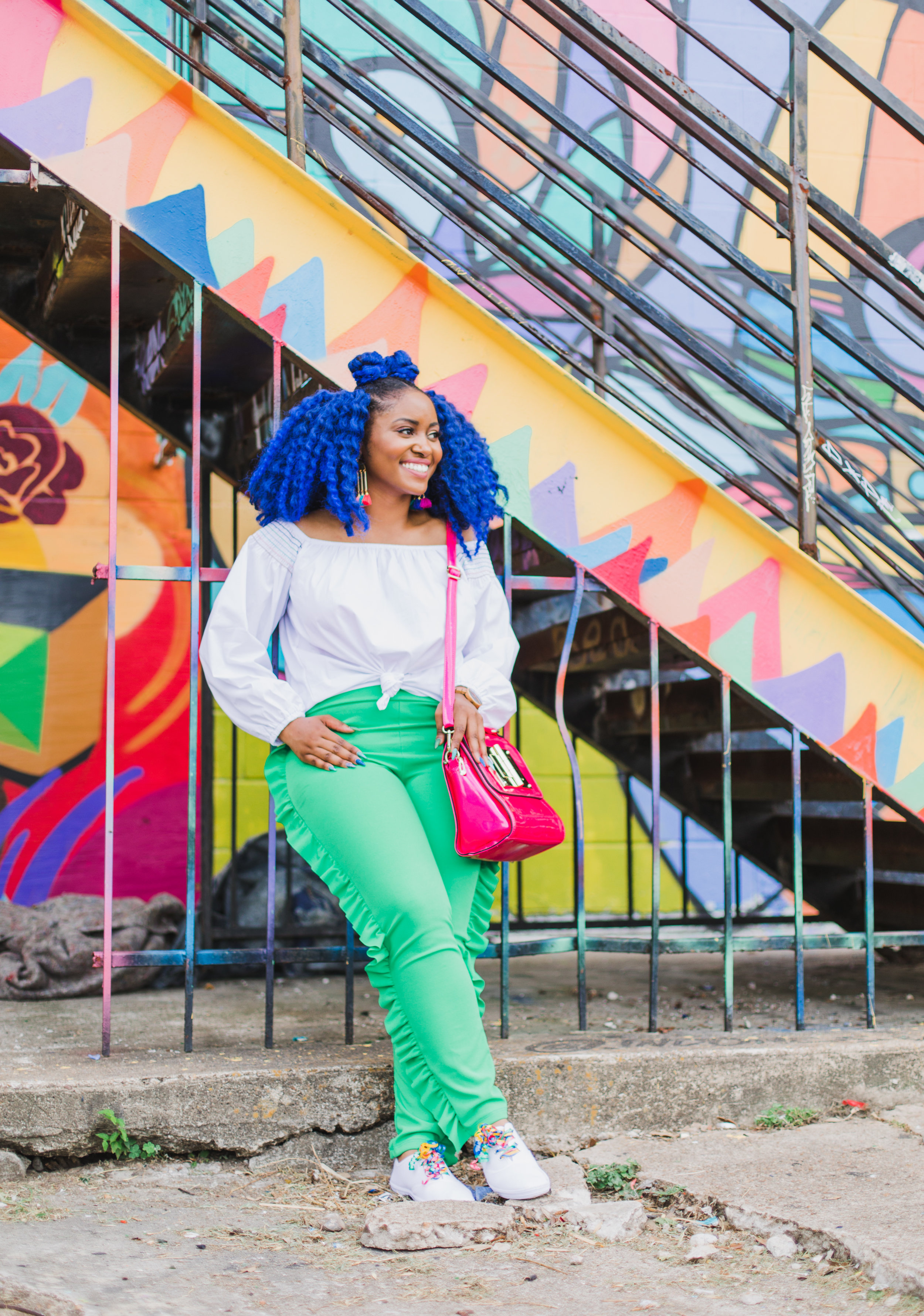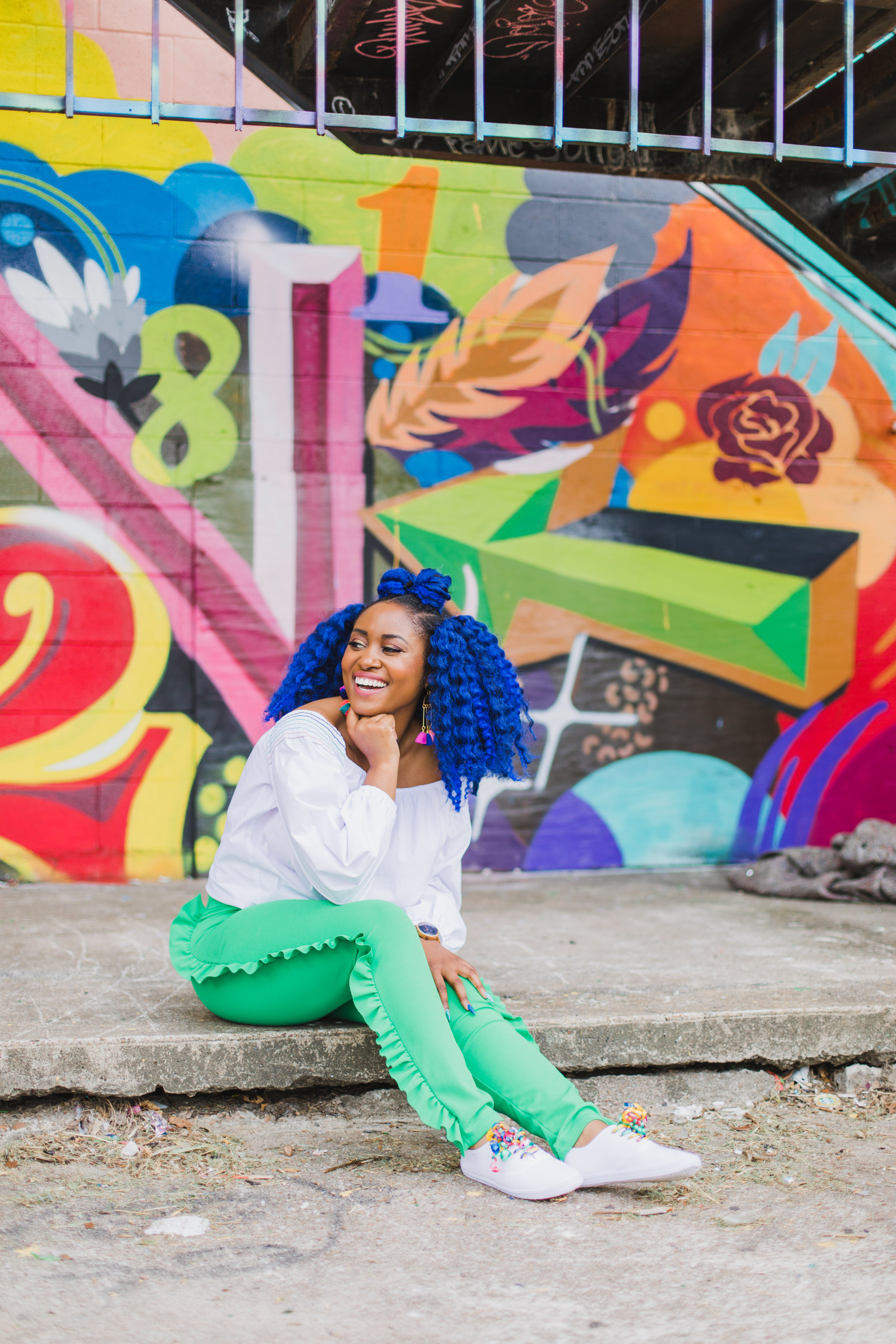 I hope you've had fun checking out today's look because I surely had fun wearing it! Chat with me about my new hairstyle and today's outfit below! Remember, always style your fullest.
Stylefully,
Rinnie P. 💋
Credits:
Photography: Lauren Mcrae - The Mcraes Photography
Makeup: Sephora Memorial City