It's Pride Month Style Babes!
This weekend is Pride celebration here in Houston and I'm celebrating in support of everyone across the universe apart of the LGBTQIA community. To kick it off, I'm hanging out at Houston's very own Pride Wall, "Be Visible." Pride Portraits defines this wall as a place for all to feel visible, represented, and humanized. The name of this wall packs power by saying a lot in just two words. Be Visible's creation is an extension of the Pride Portraits Organization campaign and is painted by Artist, Hugo Perez. If you're ever in The Houston Heights, stop by, admire it, and take a photo at it. It's even more beautiful in person!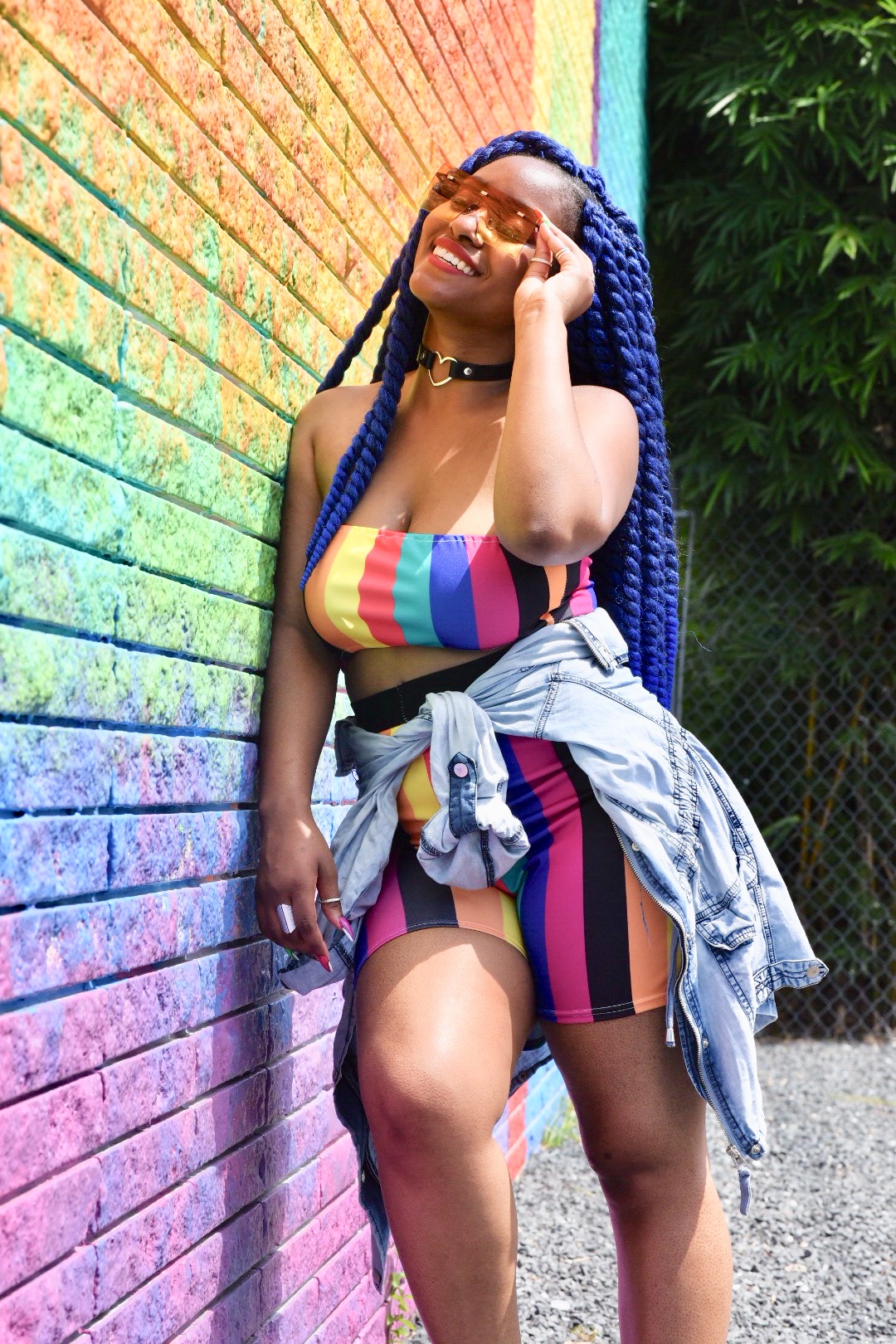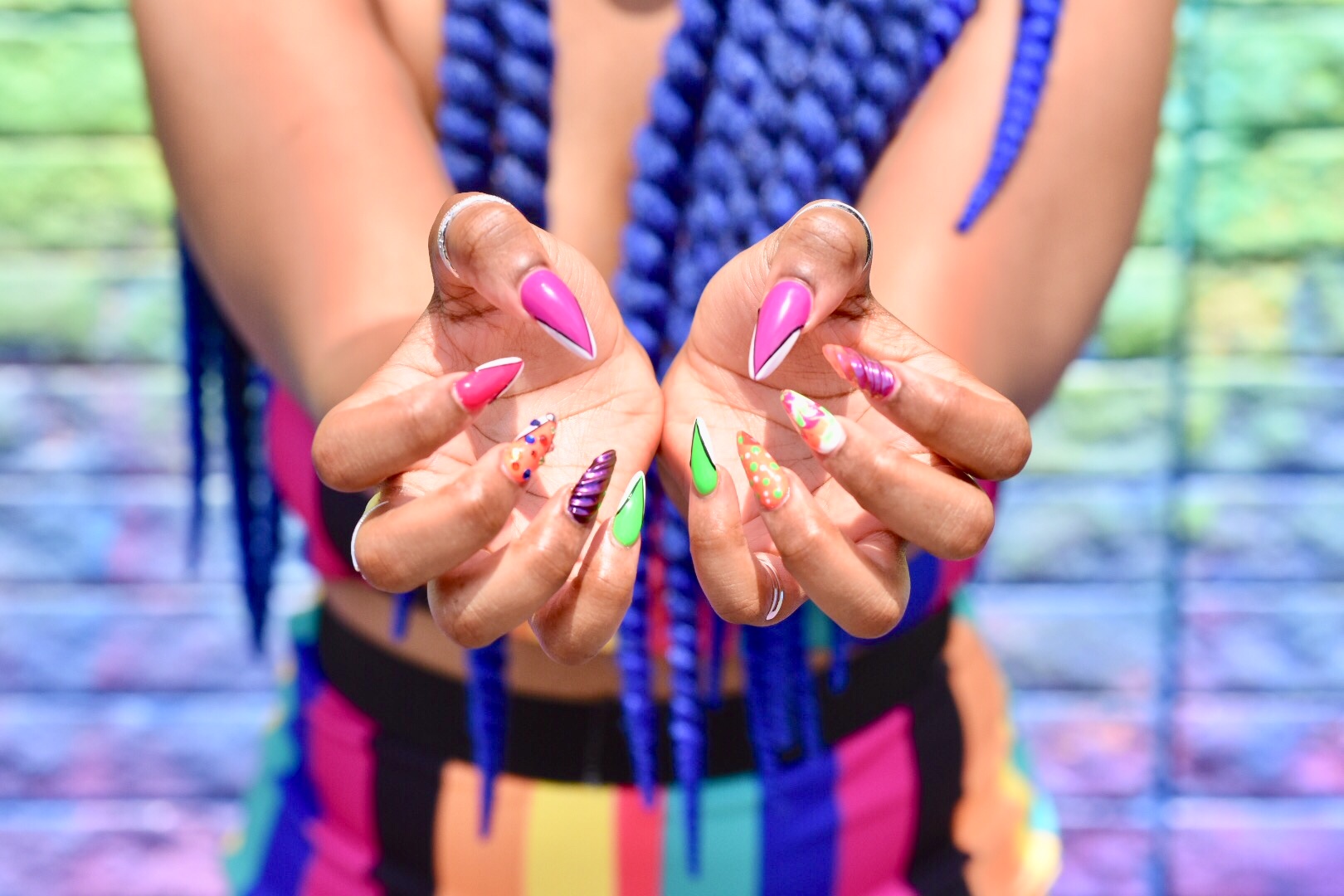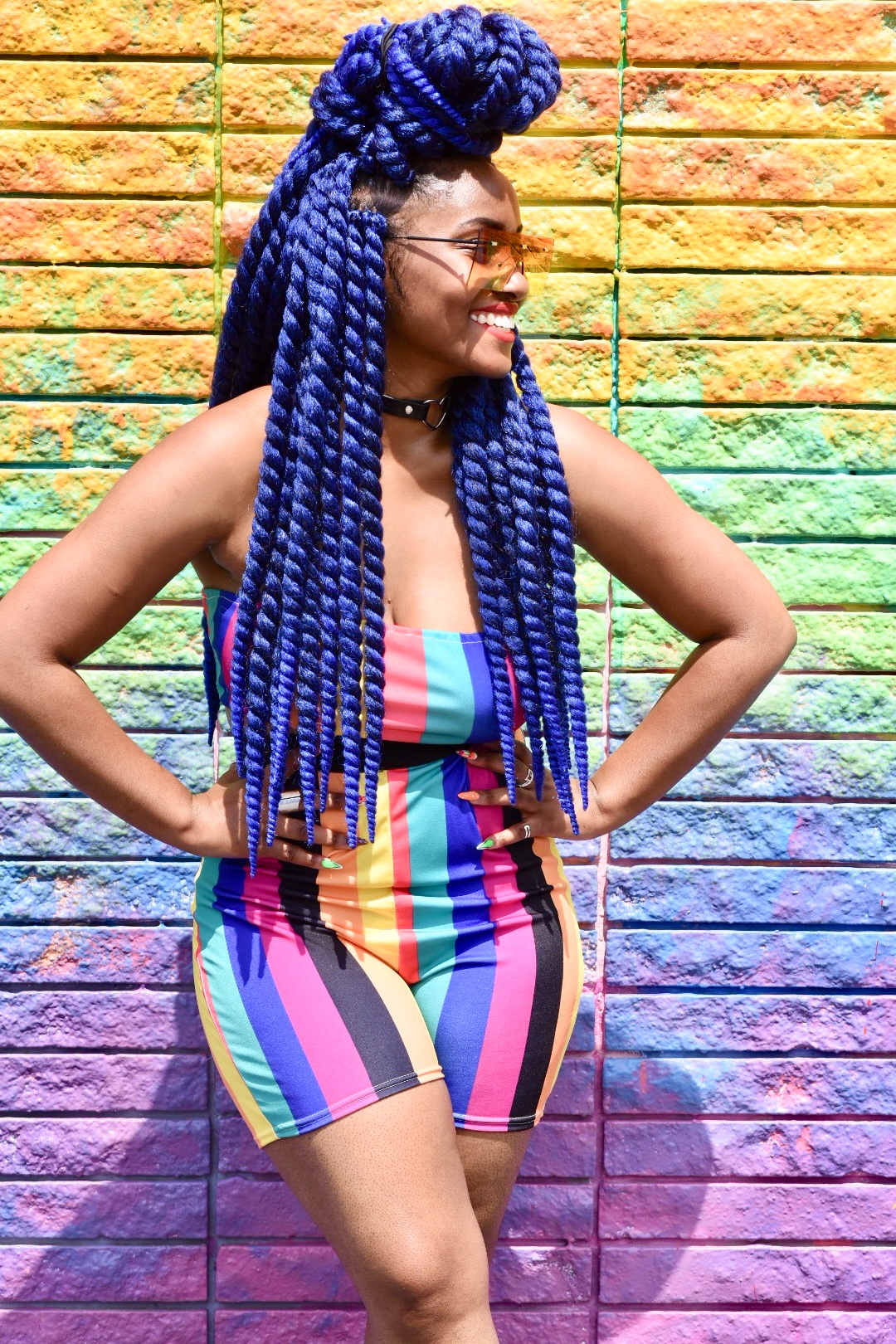 What am I Rocking?
In honor of this celebration and my obsession with rainbows, I am rocking The Fruity Pebbles two-piece set by Moe's Luxe Collection. They're a newly launched clothing, hair, and accessories brand based in Houston, TX. These cute and colorful sunnies are also from Moe's Luxe Collection! If you're ever looking for some of the most bold, cute, and trendy clothing, Moe's Luxe has you covered.
Happy Pride Month again to my proud babes and remember to never stop being you. Love yourself and I love you back.
Stylefully,
Your blue haired style friend, Rinnie P.
Credits:
Photography: D. Crump Visions @dcrumpvisions
Nails: Jessica @jessica_dieu_tran