Hello Style Babes!
Guess what? I now have my very first scrunchie smocked skirt! Of course I owned one of these back in the 90's when I was "baby Rinnie", but this time around is so much sweeter. First, as you all may know by now, Beehive is one of my favorite places to find stylish goodies. My favorite part about today's look is this colorful scrunchie smocked skirt from Beehive!
The Smock Trend is Baaack
Scrunchie smocked skirts, tops, dresses, and swimsuits are definitely the height of Summer 2018 trends. You remember seeing these styles in the 90's right? They were also present in the 50's through the 80's. I actually enjoy seeing them and I love when old styles creep their way back in.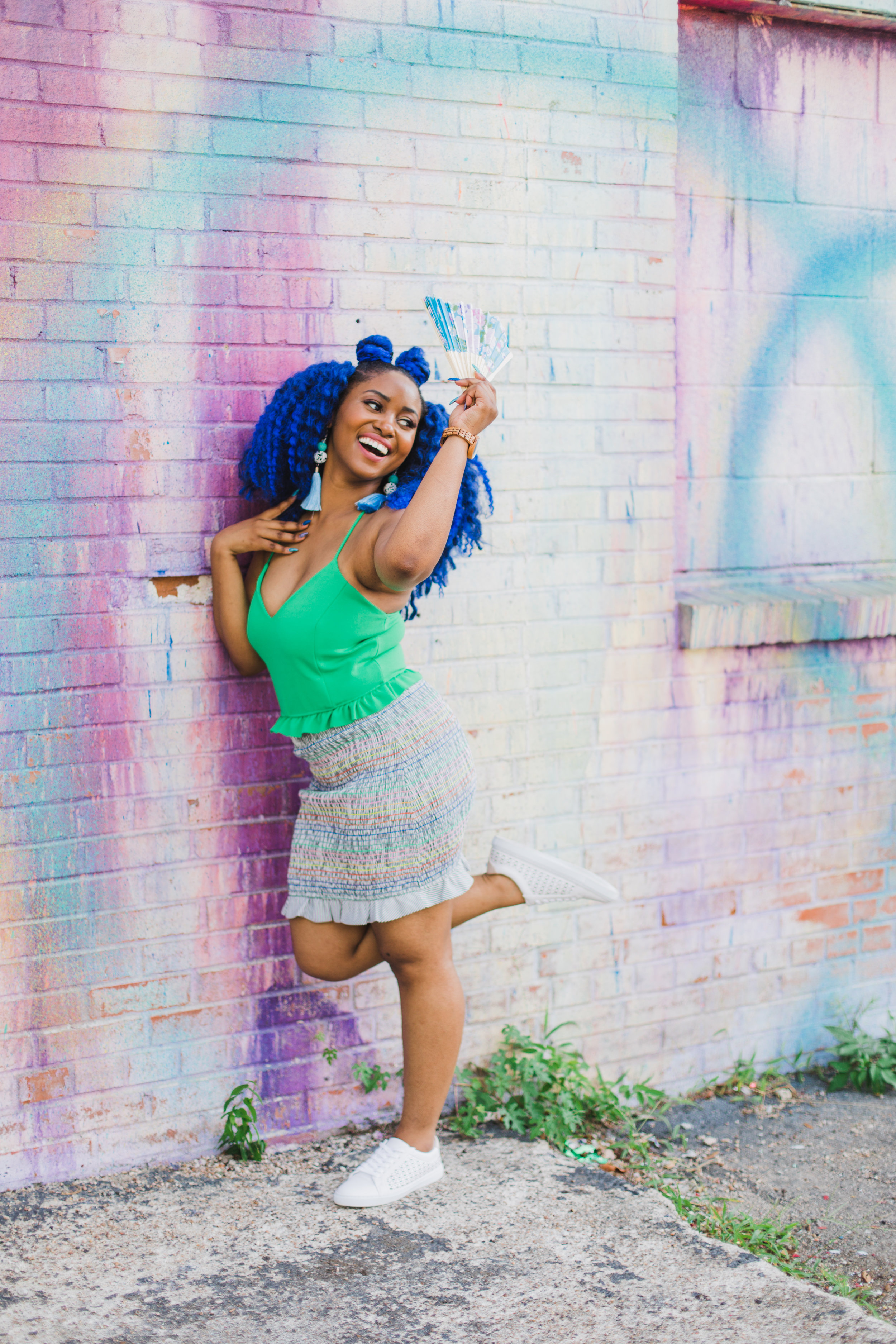 This cute little fan from Beehive is the perfect accessory for the Summer time. It's a good thing to have if you wanna be cute while staying cool :)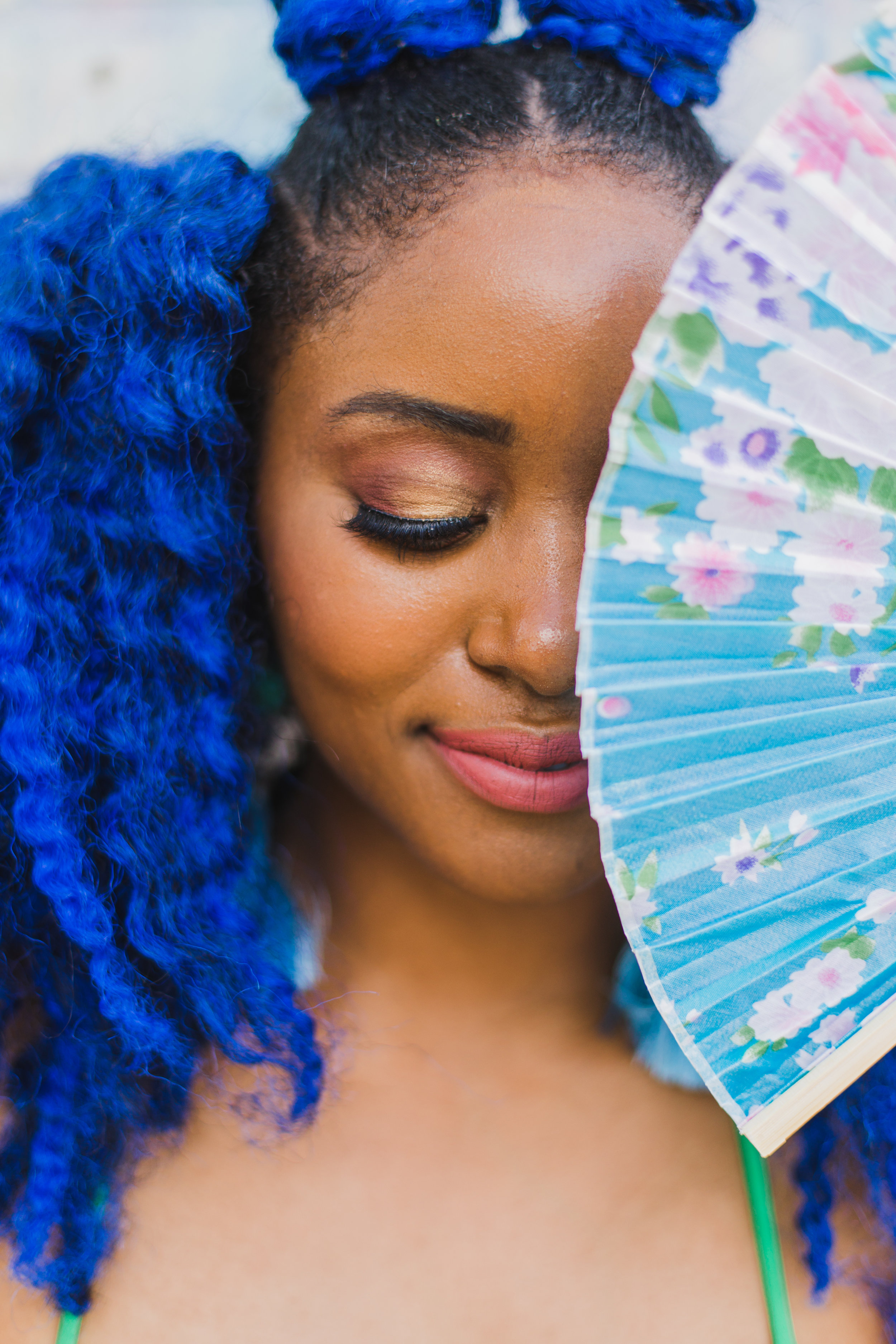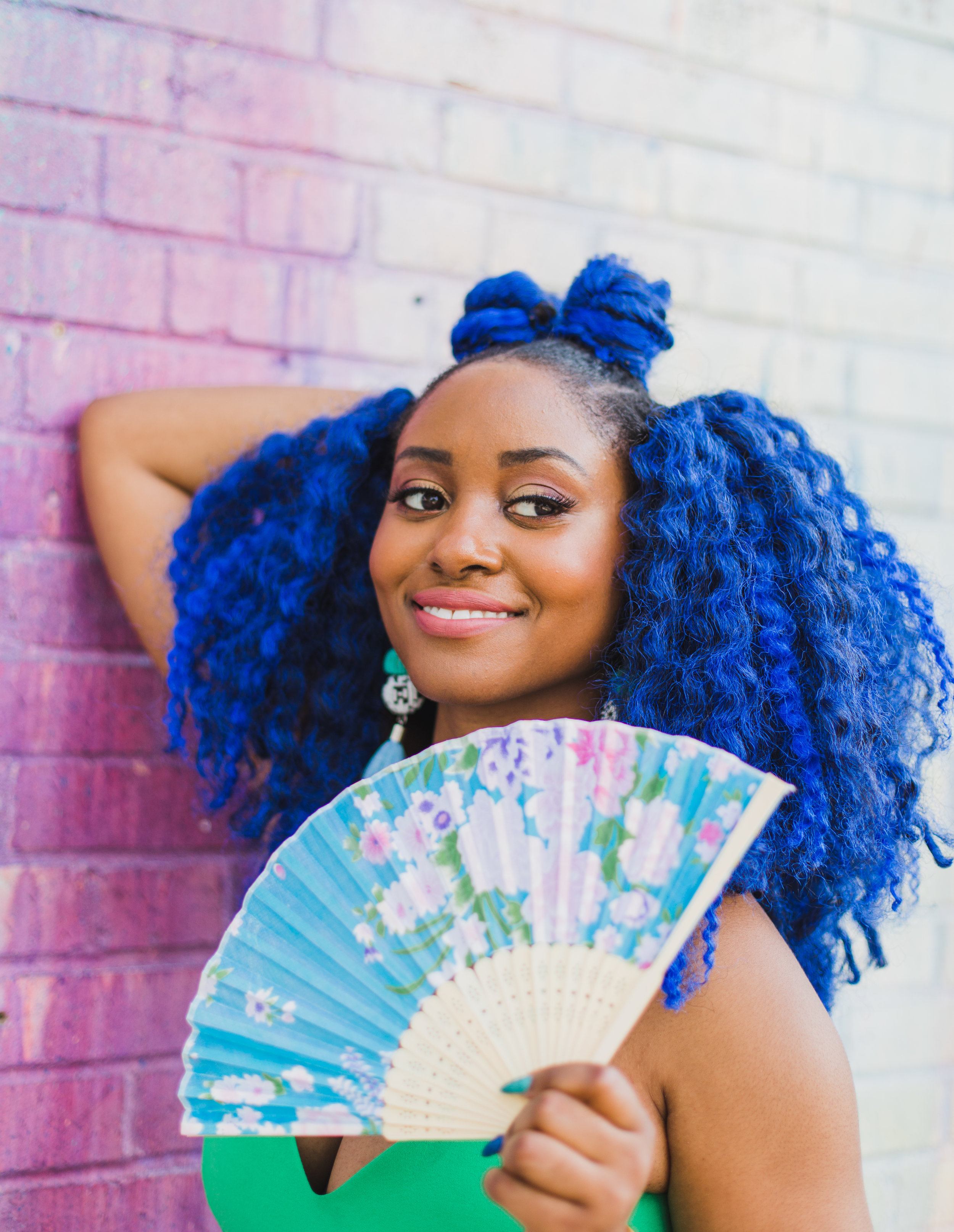 What am I Rocking?!
My ruffle tank from Fashion House is a great Summer find. It can be worn with denim bottoms, skirts (mini, midi, or maxi), trousers, skinny pants, and flares! Here's a secret: You don't even need a bra with it :) I mean it's super versatile and that's what I love about it.
Back to this fun Beehive skirt! Aren't you in love with it? If you don't have one of these in your wardrobe for the Summer, you are missing out! It can be worn with crop tops, T-shirts, denim tops, and blouses.
As for my sneakers, these babies are from Zara. They are super comfy and perfect to throw on with almost anything! They even have holes in them on the left and right sides of the shoe. This is needed for the Summer time, because it gives your feet some ventilation while being closed in.
Can you believe I snagged these tassel earrings from a consignment store? Well, I did! Crossroads always has the best thrift finds.
Closing Out!
I hope you enjoyed seeing how I styled my scrunchie smocked skirt and checking out some of my Summer style finds. Are you digging the smock trend comeback? Let me know in the comments. See ya next time! Until then, style your fullest...
Stylefully,
Rinnie P.
Credits:
Photography: Lauren Mcrae - The Mcraes Photography
Makeup: Sephora Memorial City