What's the deal Style Babes?!
Ever wondered why I'm always so happy? Today you get to find out why. We don't realize that our day starts with our outfits. Yeah we brush our teeth, wash our faces, eat breakfast, and whatever but answer this: What's the core of getting ready? The answer is, getting dressed. What we wear sets the tone for the day. Crappy outfit equals crappy day. You agree? The moral of the story is, my outfit of the day makes me happy! Can't you tell? I'm always in my closet playing around and trying to see what styles I can mix together. The easiness from this obviously comes from my love of styling but also from the fun pieces that I own. Having troubles outfit picking? If so, I have a surprise for you. Keep reading to see :)
Today is Your Lucky Day!
If you said yes to the last question I asked, "Having troubles outfit picking?", I have a solution for you. Schedule a one on one personal style session with me today, and I'll give you a FREE closet/style consultation along with 50% off your first style session with me. Sounds good? All you have to do is schedule an appointment with me. This offer applies to all of my styling services and packages. The appointment can be scheduled on a far out date, but the important thing is that you are booked. This offer expires July 31st at midnight. Don't live in Houston? Don't worry, I offer virtual styling services and I can assist you straight from a digital platform. Yes, my virtual clients receive a FREE consultation and 50% off the first style session as well! Trust me, it's a great offer and I don't want you to miss out.
What am I Rocking?
Shop my Look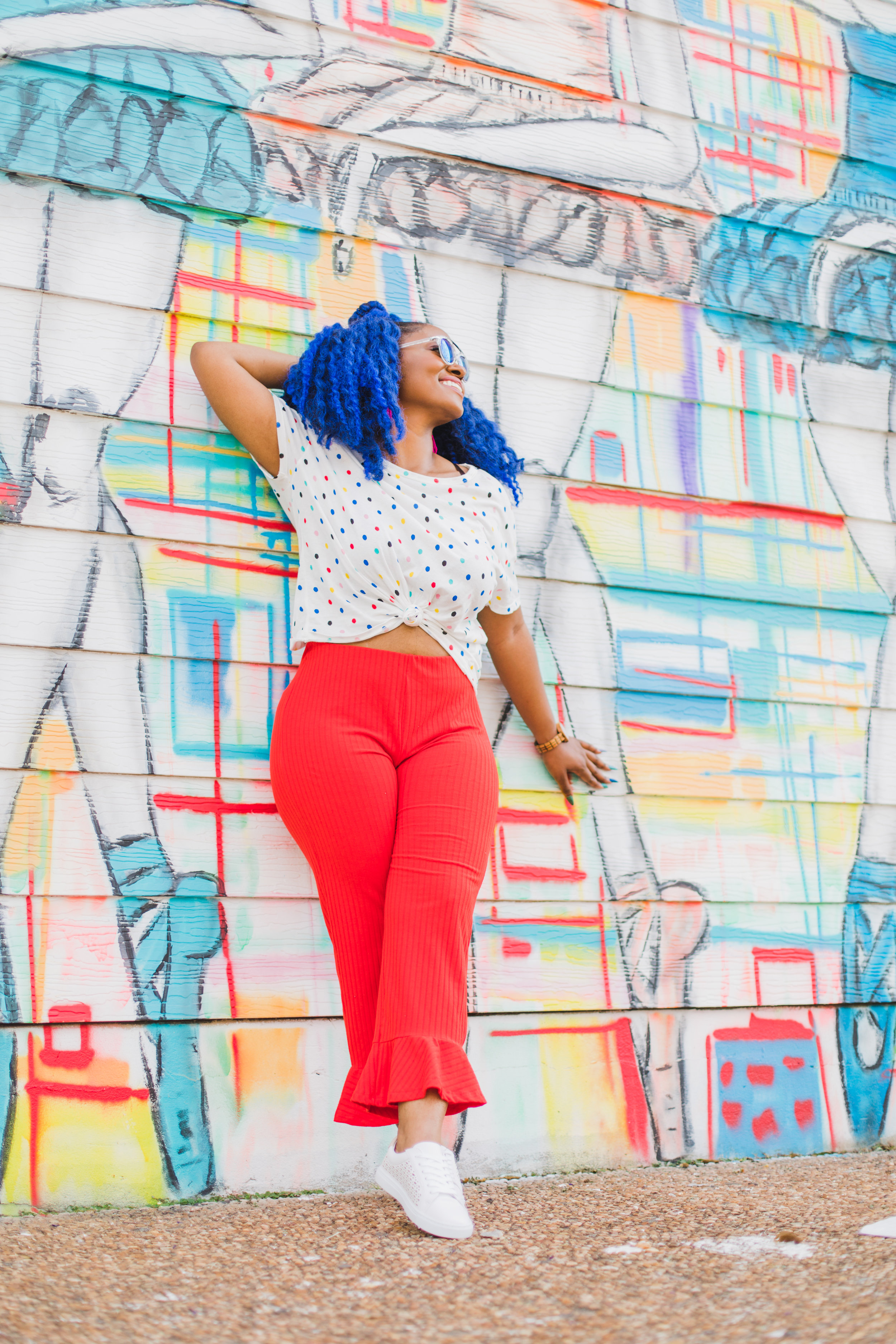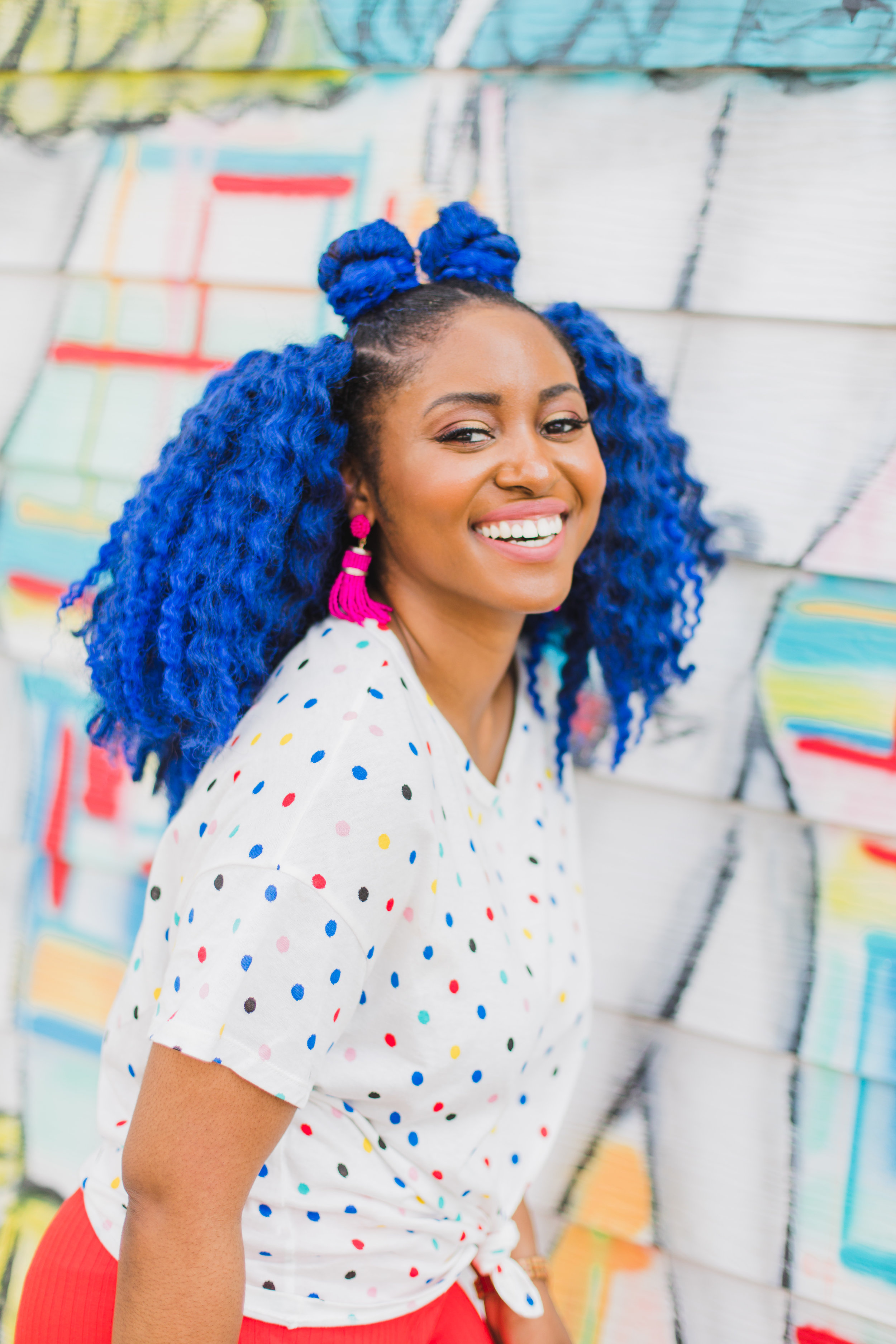 I promise you'll be as happy as I am in no time. All you have to do is allow me and my blue hair in your closet :) It'll all be worth it. Book your personal style session with me, so your future outfits for each day of the week can now be exciting! Great outfit of the day equals a great day and a happy closet equals a happy life.
Stylefully,
Your blue haired style friend, Rinnie P.
Credits:
Photography: Lauren Mcrae - The Mcraes Photography
Makeup: Sephora Memorial City