Did you know in Houston, we don't have many local boutiques where we can go to find good quality urban pick ups? Sure, you can go to the mall and find a store with urban street styles or even shop at consignments, but what about shops for those who strictly enjoy boutique shopping? I'm one of those girls who strictly enjoys the luxury of shopping at small boutiques. This is for a number of reasons: One, boutiques are more likely to have exclusive items that can't be found anywhere else. Two, it's less of a headache than shopping at the mall. Three, you get more personal one on one assistance from the staff. Moral to this story, I found an urban fashion boutique in Houston! Keep reading to find out how my visit went.
My Visit at Tiffalie Fashion Boutique
I initially visited Tiffalie Fashion Boutique to find some items for my style client who was attending Coachella. Not only did I find a great pick up for my client, but there were a lot things that I loved for myself. It's not just their cool pieces that striked me, but the store's design made my shopping experience even better. It is very clean, modern, and minimalistic. On top of that, the store owner is amazing and has a great eye for style. Trust me, she will help you scout some needed style picks! I enjoyed my time there, so I just had to plan another visit! Tiffalie carries various styles: urban street, vintage, sexy, chic, and even work friendly attire. Prices are very reasonable and not over priced. I highly recommend you make them one of your future shopping stops.
What am I Wearing?
Today's colorful tunic is from Tiffalie! I wore it with my Bonnie Clyde Sunglasses and the Nydoilia Platform Sneaker by Aldo. This tunic is so fun and colorful, so it doesn't need much assistance from accessories. You can wear it as a top, a dress, and as outerwear.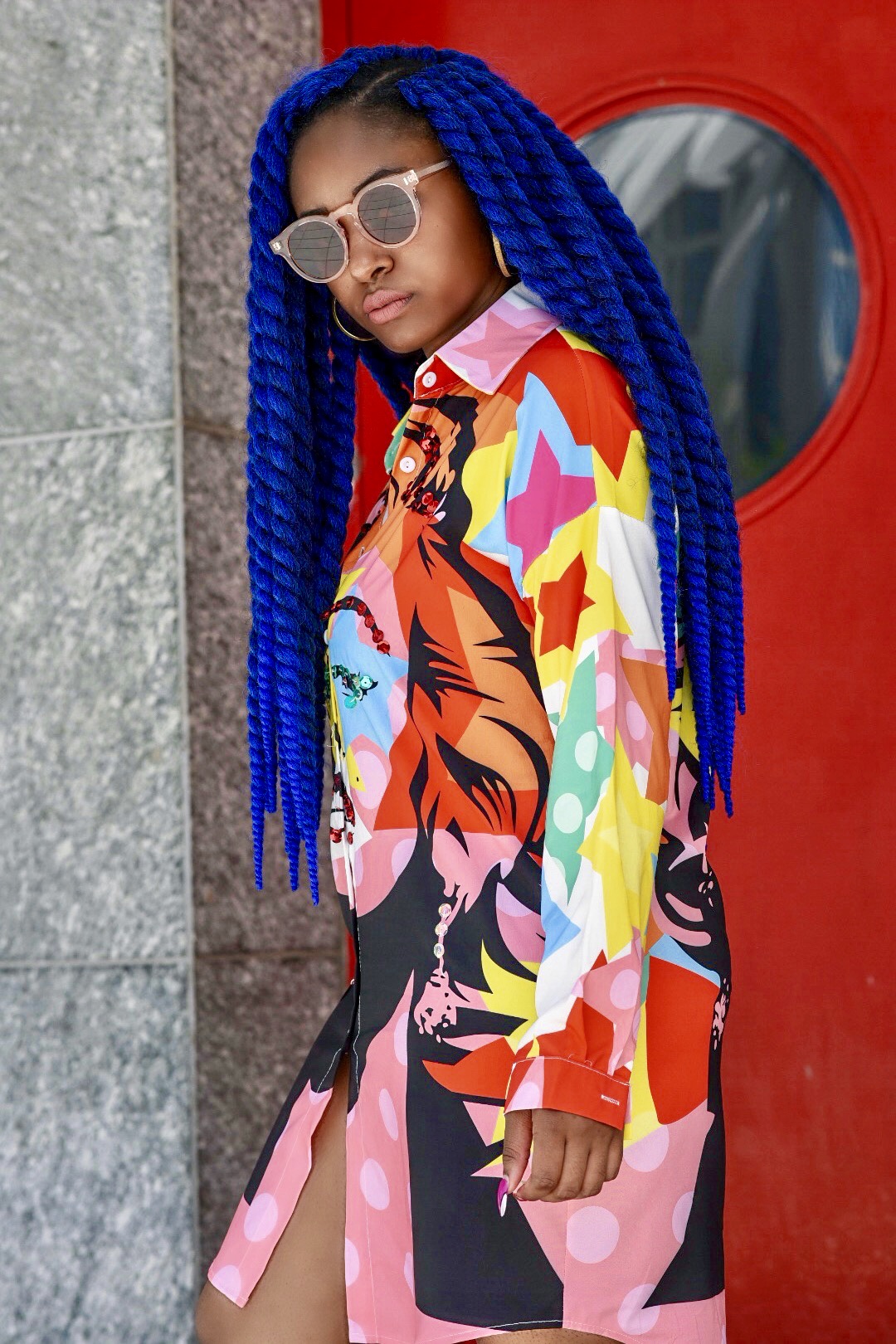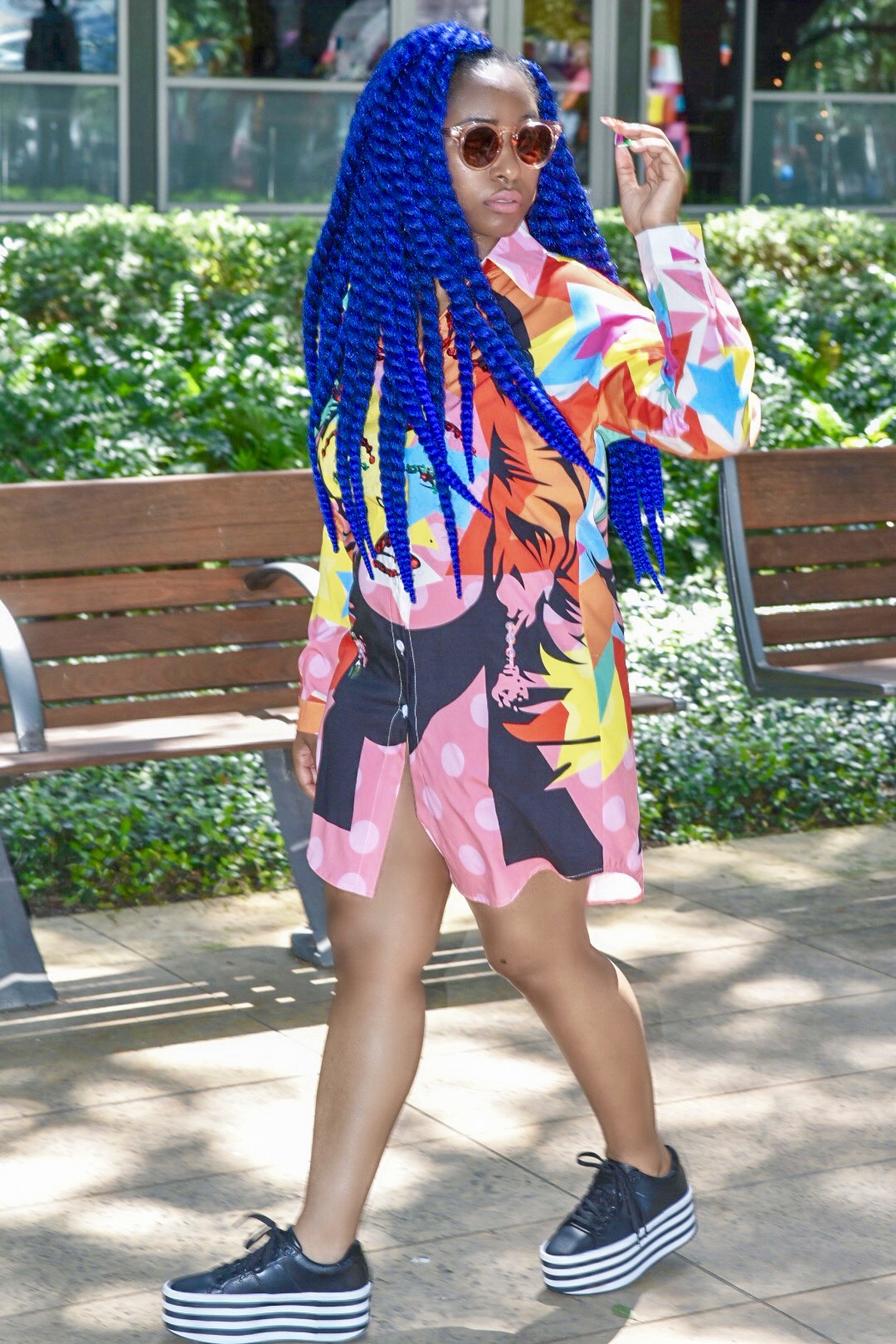 Loving what you're hearing so far about my newly favorite store? Go take a look for yourself! Tiffalie Fashion Boutique is located at 1909 Dunlavy St., Houston, TX 77006. You can also shop their goodies online! Follow them on Instagram to stay updated on their new arrivals and more. Hope you've enjoyed today's look!
Stylefully,
Rinnie P.