Sooo.. How do you feel about Charming Charlie? Well, I love love love Charming Charlie! They're one of my favorite places to shop at and every time I go to the Atascocita, TX location, I have a ball! I always find great pick ups and their accessories are the best for reasonable prices. The staff that works there is super awesome, friendly, and helpful. This past Saturday I had the honor of partnering with Charming Charlie for a back to school styling party. During the event, I got the chance to style their mannequins, set up a station filled with stylish school items, throw a mini fashion show, help customers find some goodies, and even style some customers! Check out some of the coverage.
Models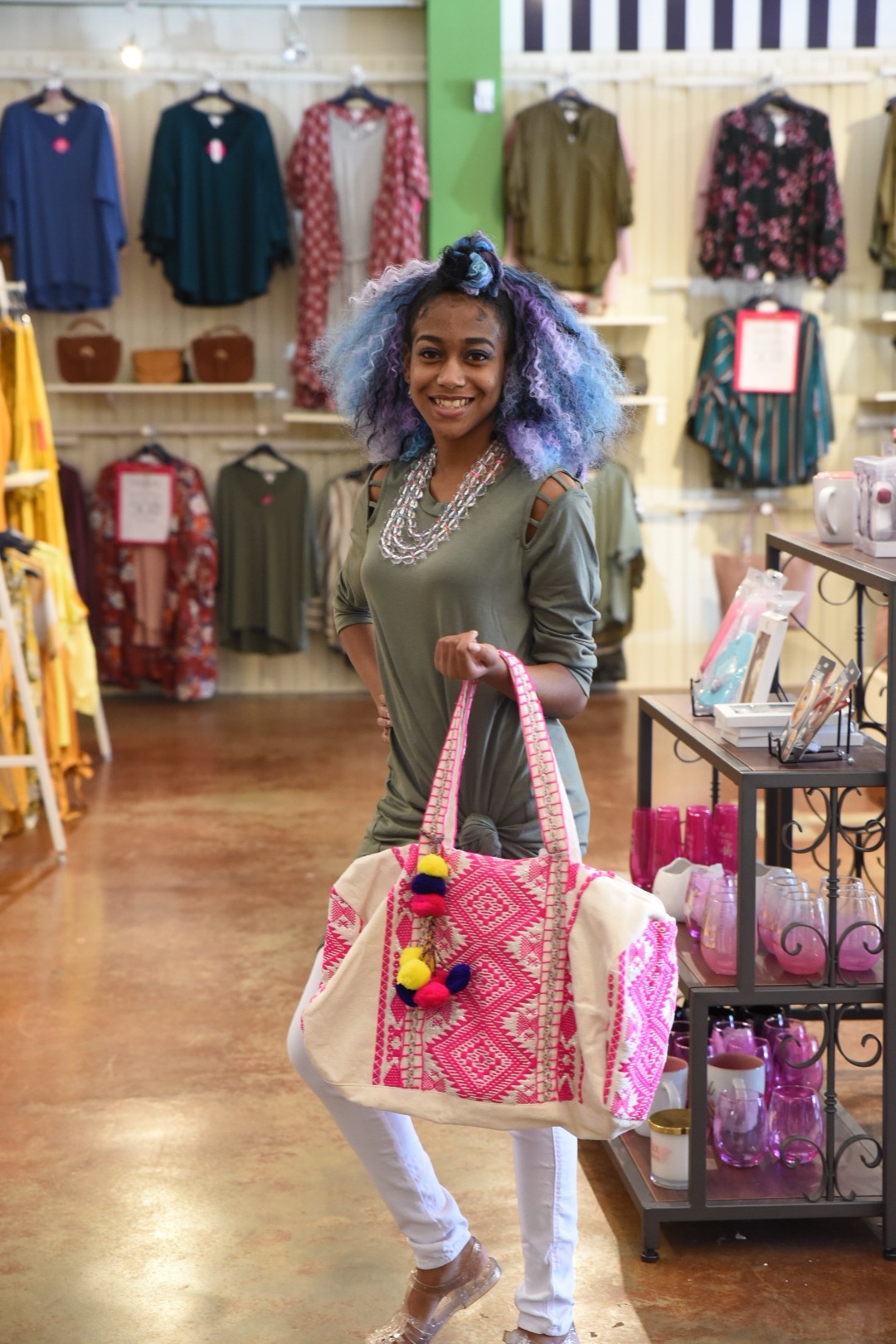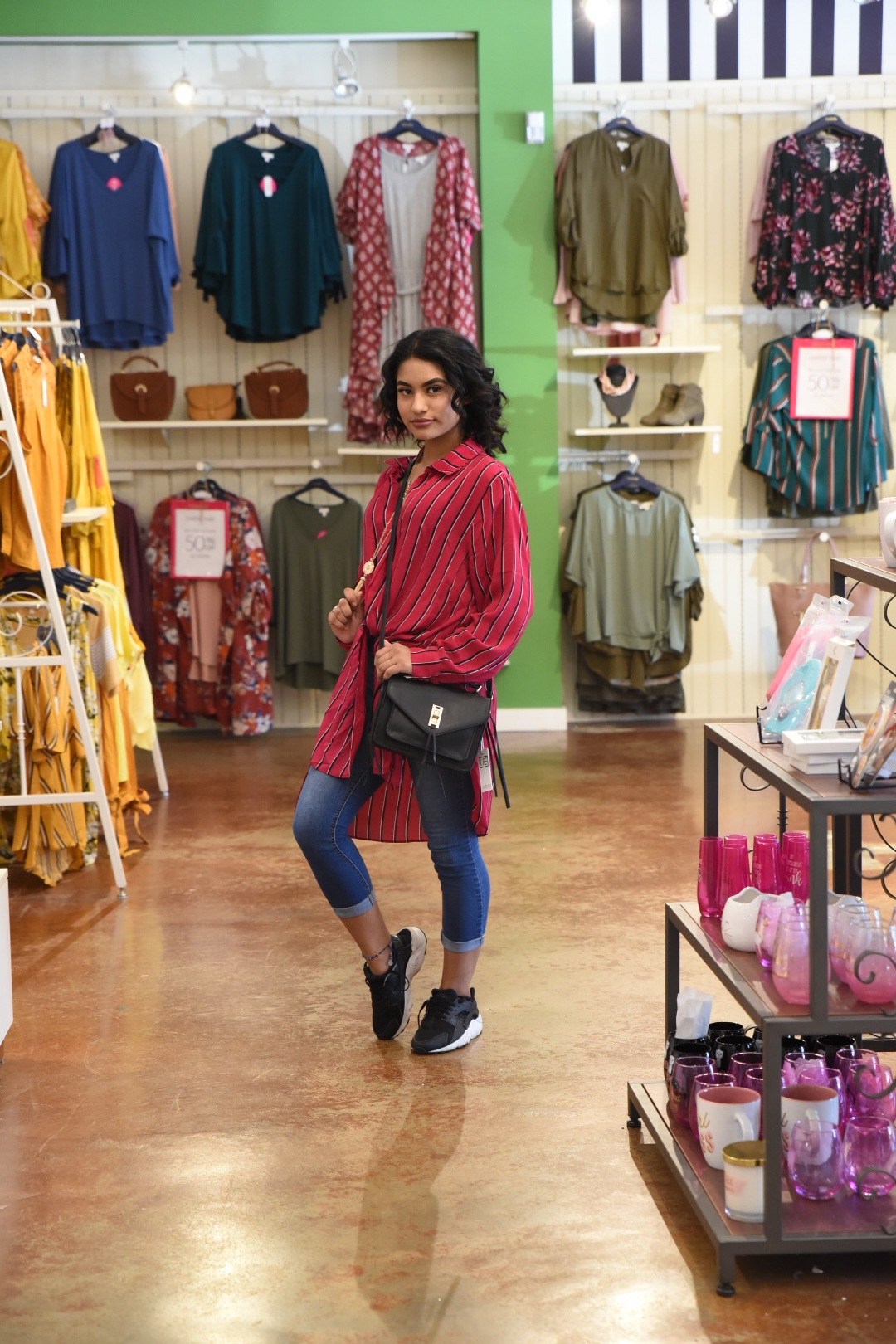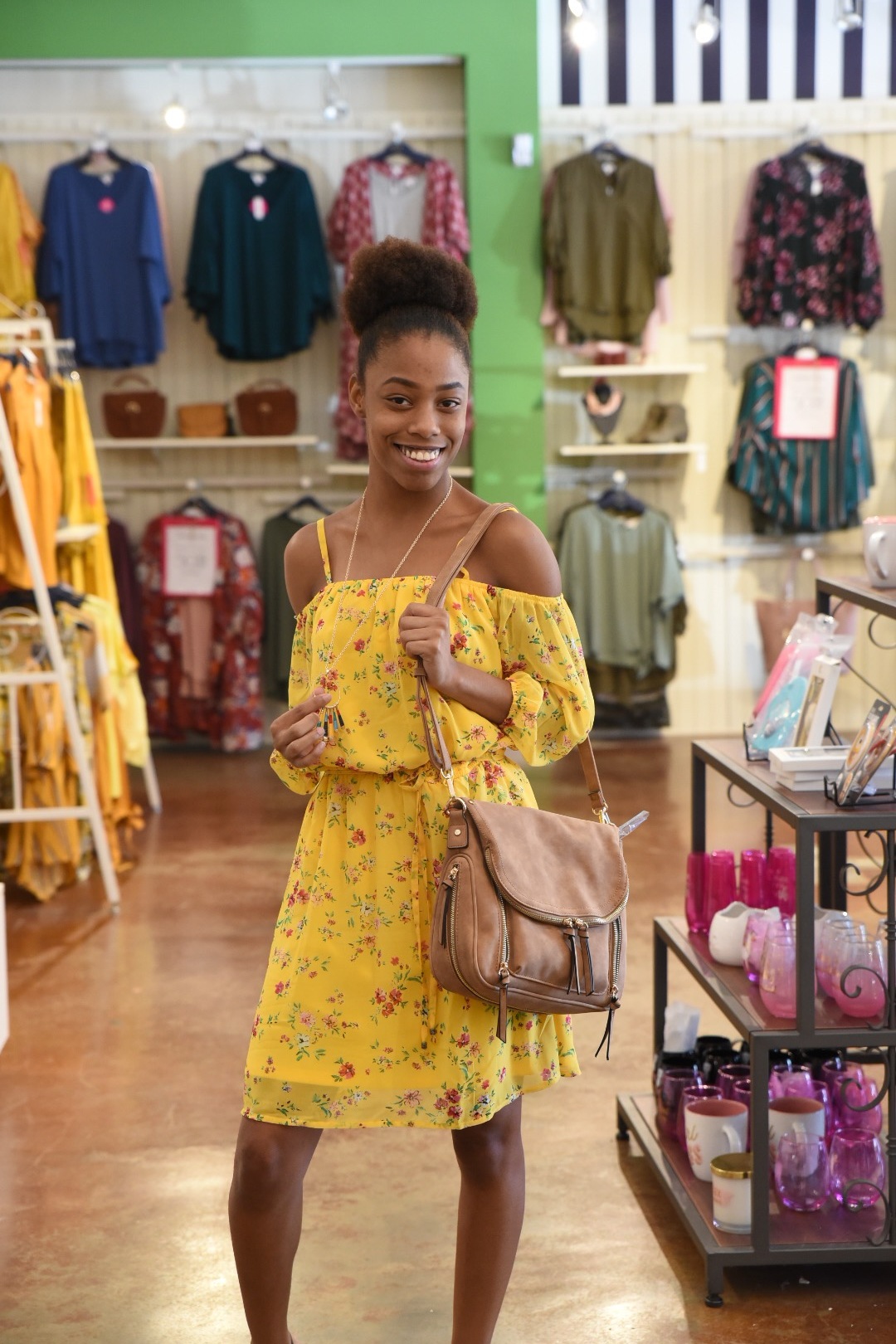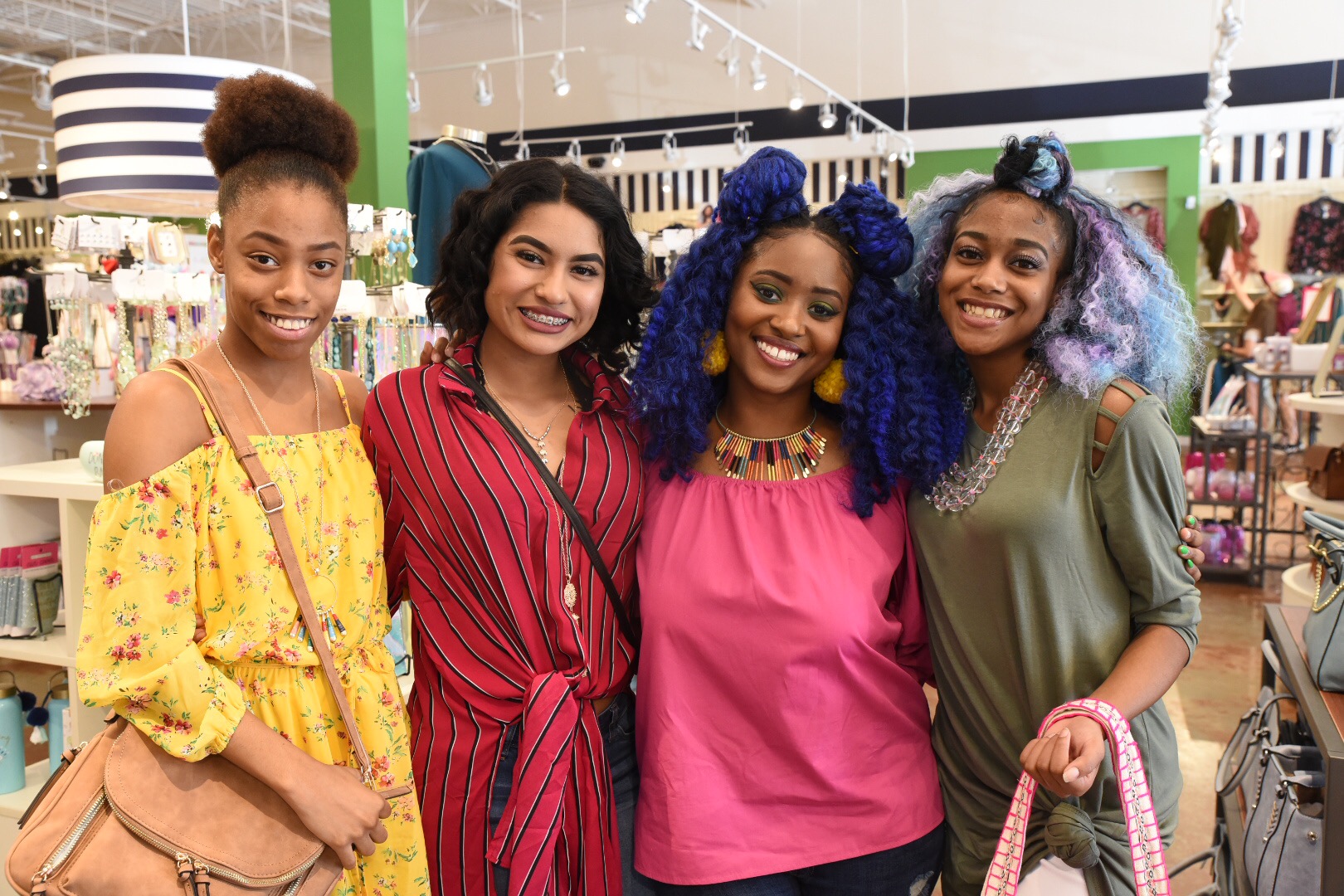 The combination of these gold accessories with this tie front top is everything! I'm loving the crossbody. It's a perfect all around purse for school and outside of school.
This is the perfect bag to carry if you want to make a statement! With this colorful bag, you can make any look pop. Not to mention, it's great for packing school books!
Another crossbody! I'm in love. It's a great purse for every season and pairs great with this yellow floral dress.
BTS Styling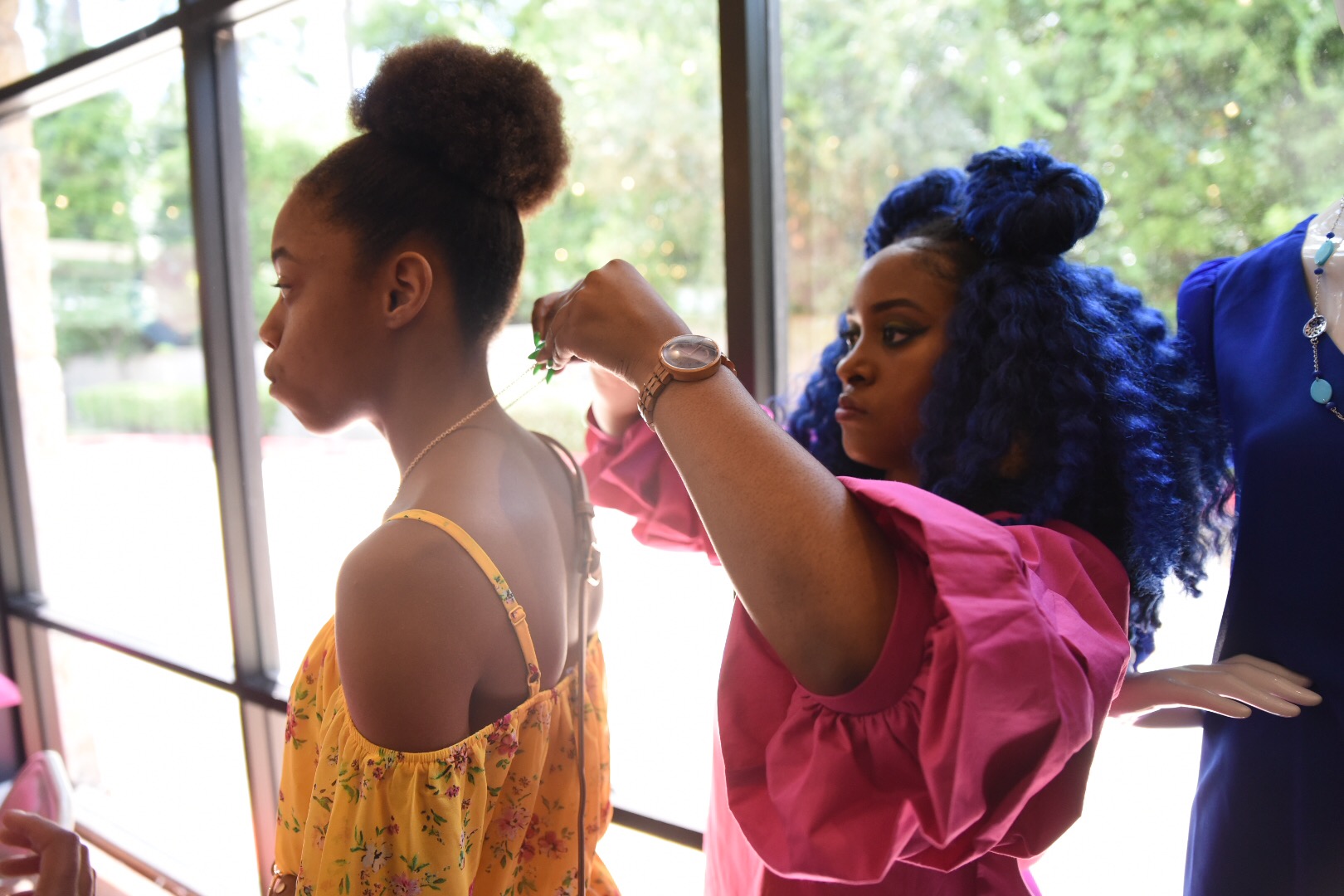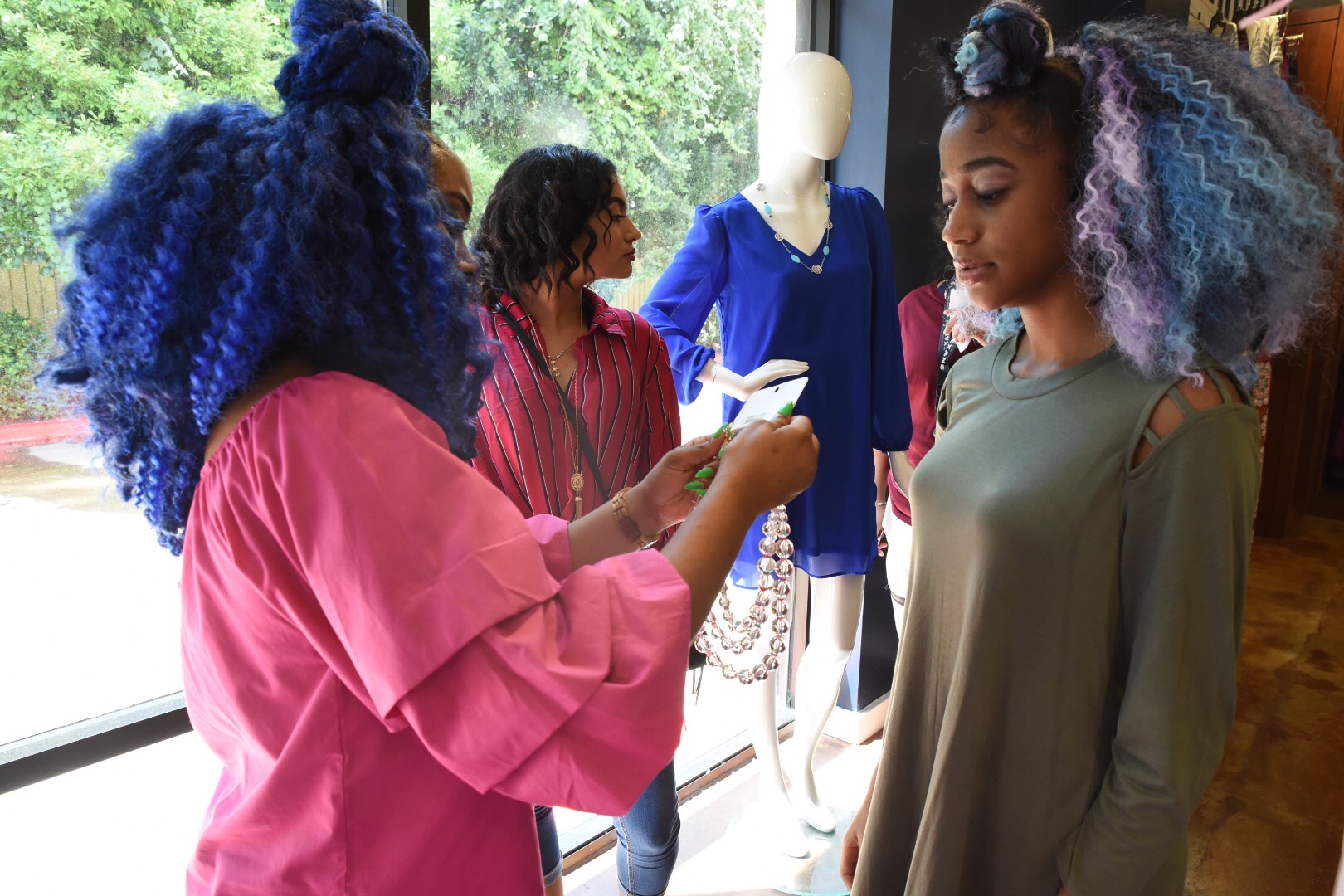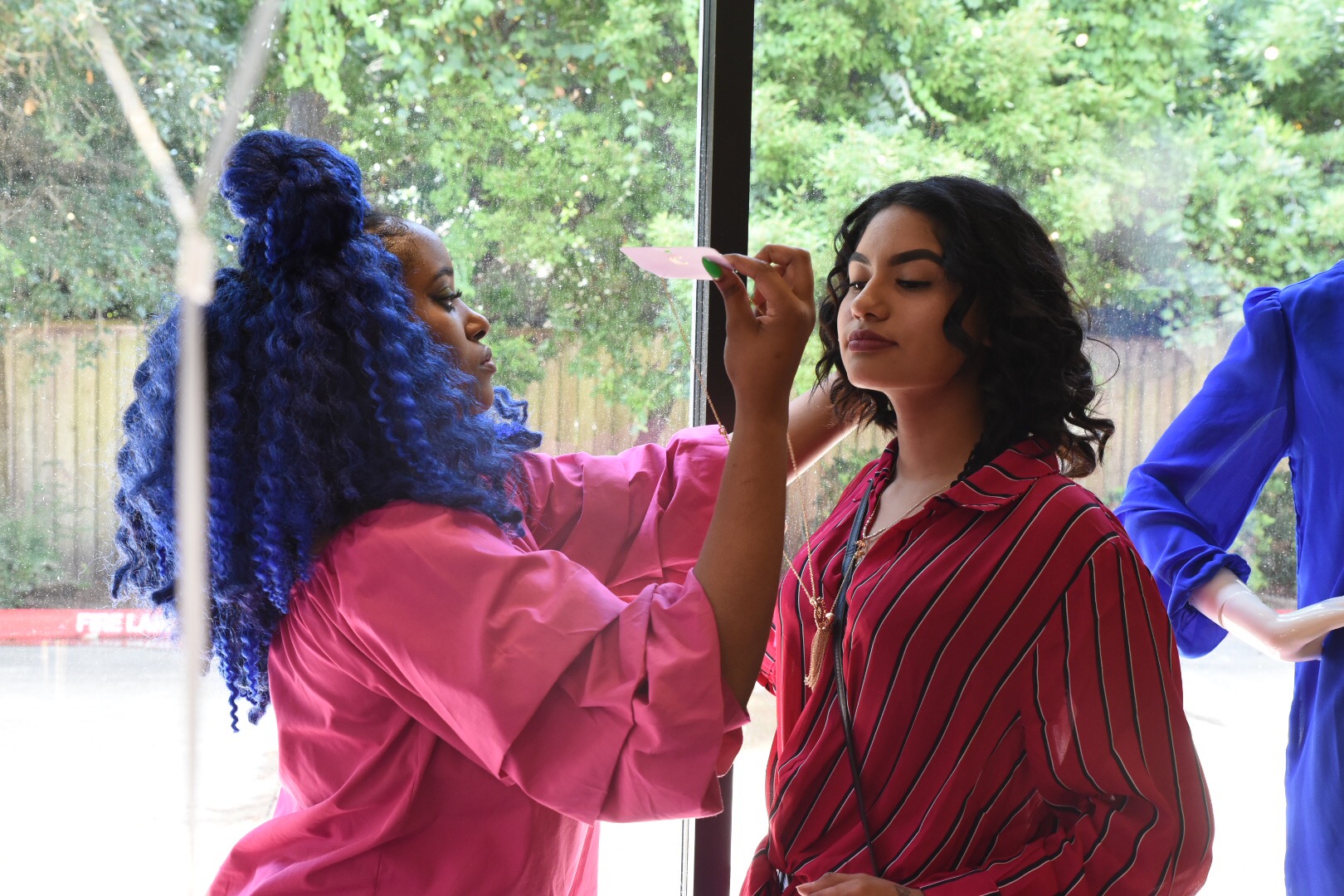 Some Back to School Goodies!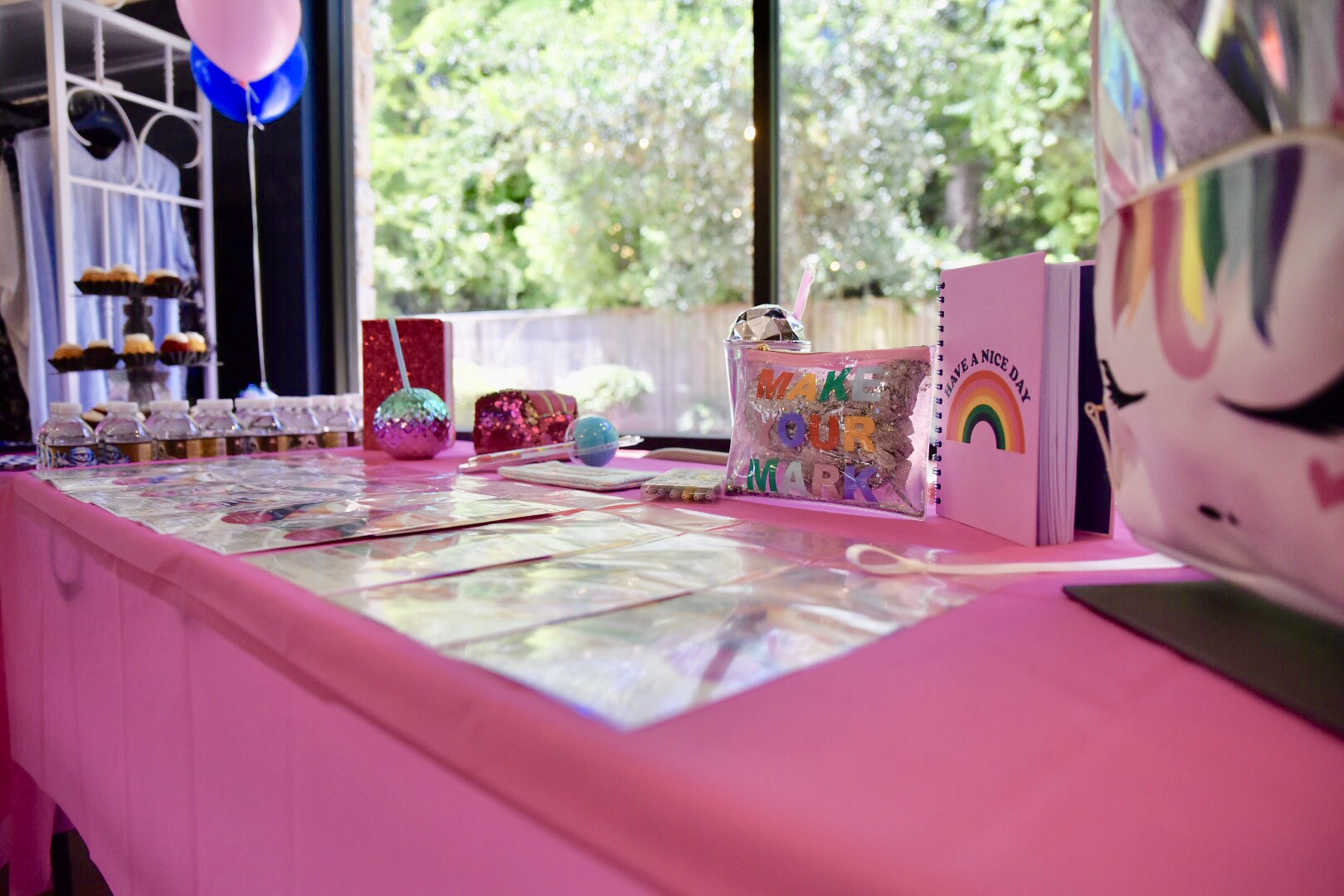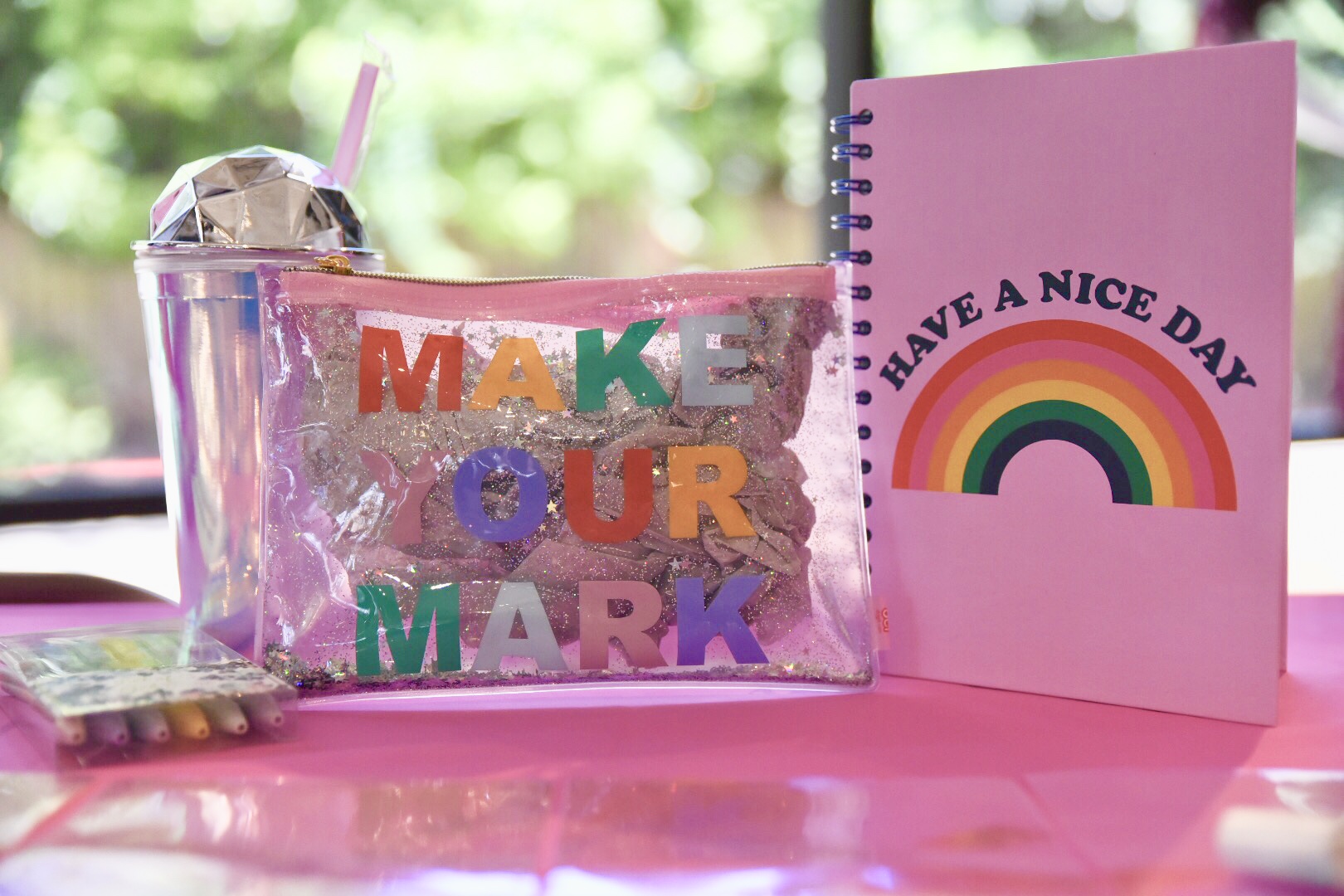 Charming Charlie has some of the coolest school supplies. Even if you're not in school, these are still some exciting colorful items that are just great to have around. I could literally use this note pad to write in my to-do list and use this pencil pouch as a cosmetic bag :)
Some Attendees!
Me & The Charming Charlie Ladies That Made This Day Happen!
Thanks to these women, I was able to bring some style fun to Charming Charlie. This event was super fun and I definitely can't wait for another. Did you know that this was my very first event?! Be on the lookout for more events from me and shop at Charming Charlie in Atascocita for some great style finds for the Fall! Thanks again to Charming Charlie for this great opportunity.
BTW..
My top and this cool Bahama Babe necklace are from Charming Charlie!
Charming Charlie - Atascocita