Hiya Style Babes!
I've never before expressed my love for tulle, but today's the day! My love for tulle started long ago as a child. I use to stare at ballerinas' tutus in awe and since then, it's been a true love! Of course I didn't know what tulle fabric was at the time, but I knew that I loved what those cute tutus were made of! Today's look is a mix of street, grunge, and artsy. Let's just say, being a sucker for statement pieces and not having a designated style resulted in today's look. Did you know tulle and denim together makes a pretty sweet combo? Keep reading to find out what I'm rocking!
What am I Rocking?
If I must say, today's featured top is now one of my favorite tops I posses! I'm rocking this cool Thrasher graphic top from Moe's Luxe. It's cropped at the top and the bottom half is all sheer with tulle! Moe's Luxe always has what I need when I want to make a statement. To show off the details in this top, it is best when worn with denim shorts and skinny jeans. I'm wearing orange skinny denims and it literally became the perfect combination! I completed this look with Moe's Luxe orange and yellow contrasted sunglasses and Agaci's glittered platform sneakers. I literally caught Agaci's sale and snagged these sneakers for $20! Woop, I've never been so proud of a steal.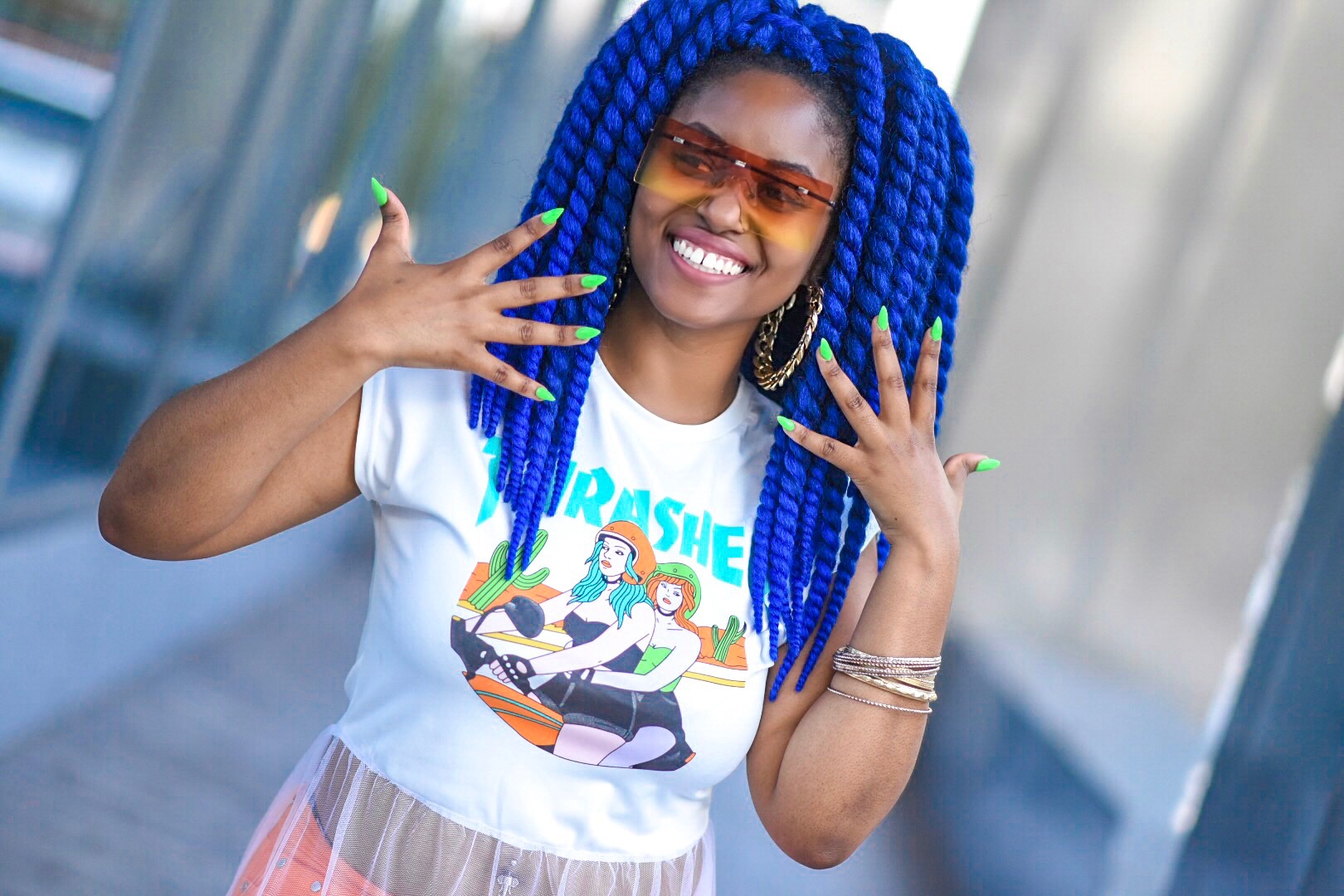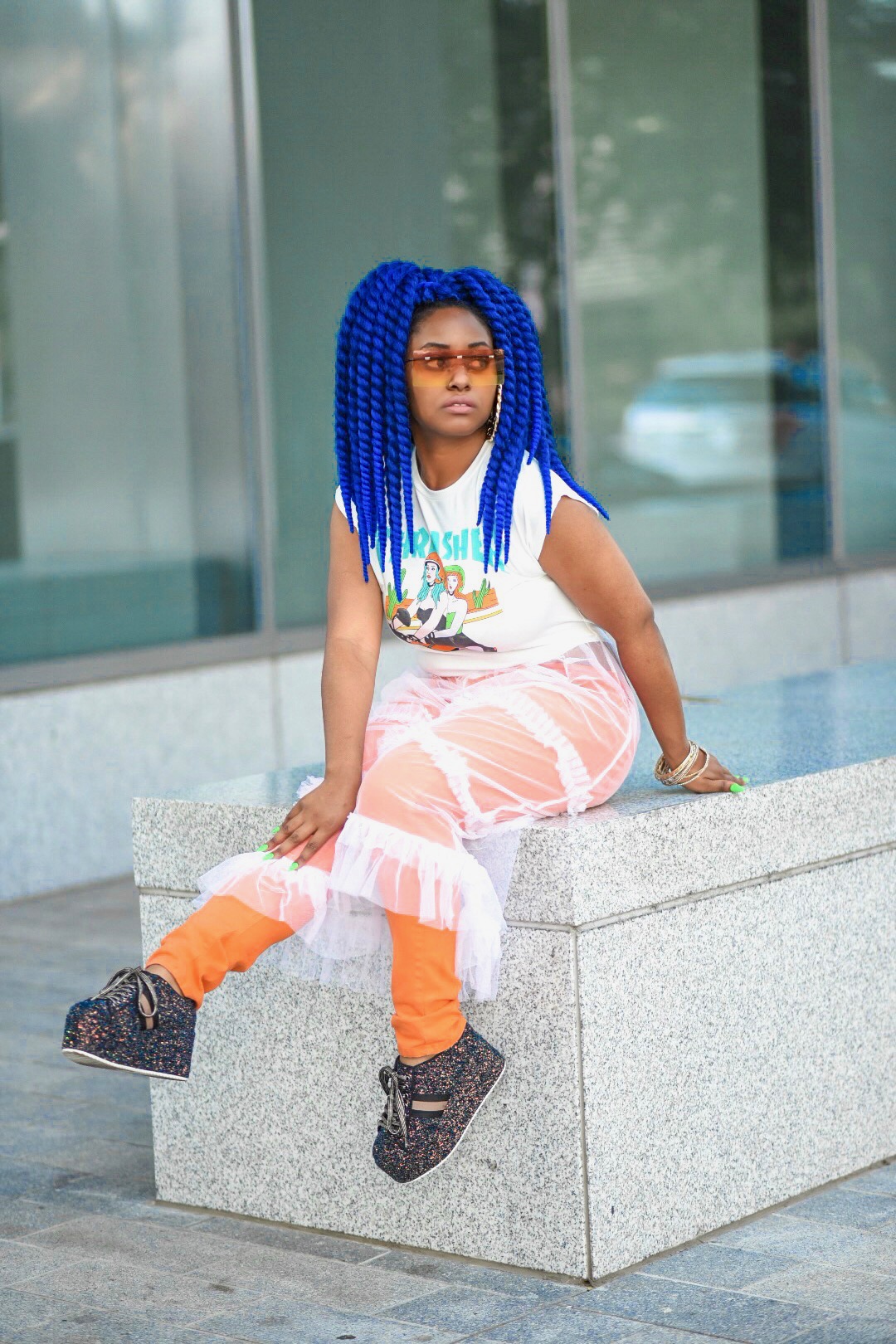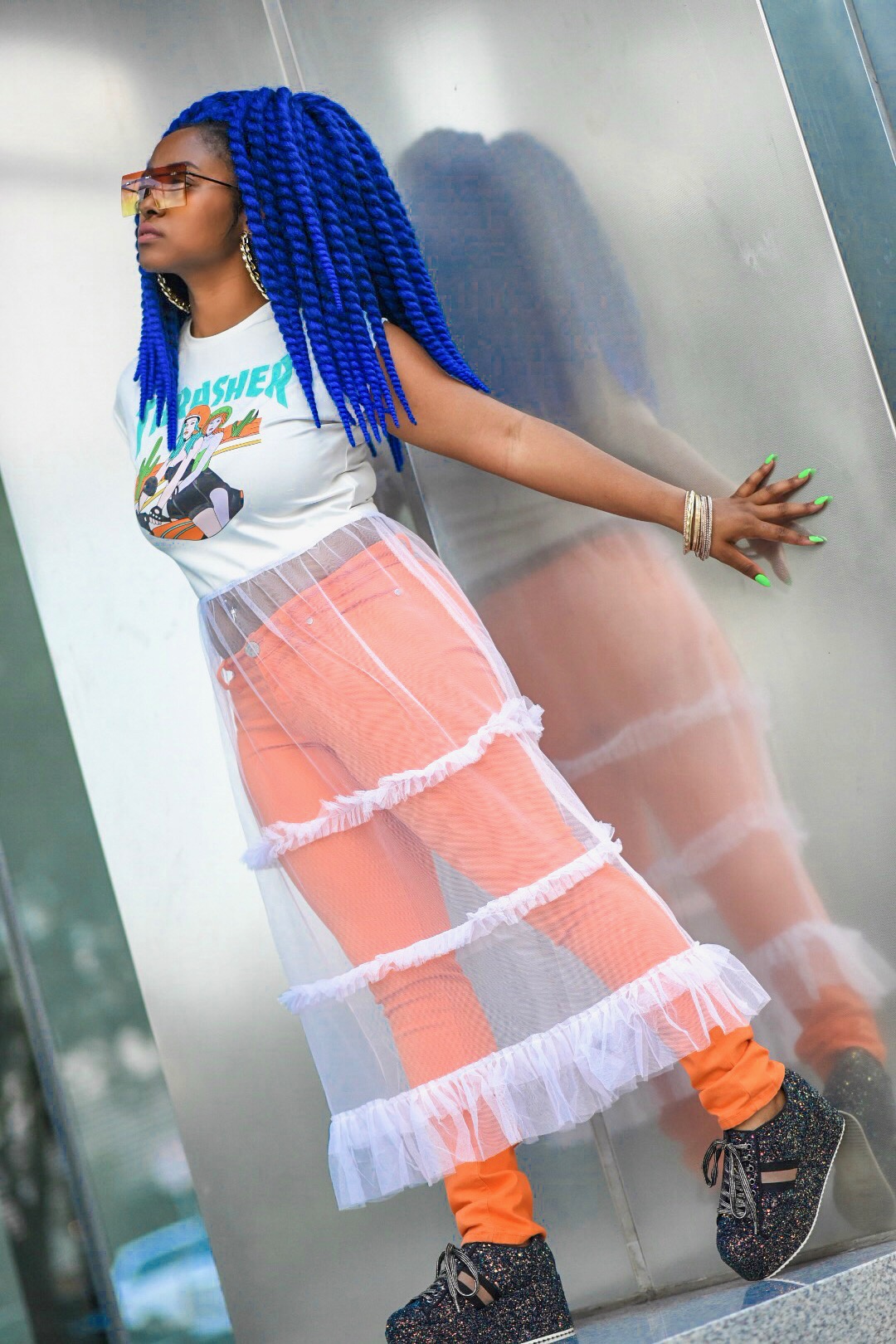 Where could you wear this look?
You can wear this look to fashion events, casual hangouts, bars, parties, and concerts. Where would I wear this? Ha, anywhere. I'm not kidding :)
How do you feel about style mixing? I'm all for it, because that's where all the fun happens in fashion :) Thanks for reading and remember, you're not styling unless you're styling fully.
Stylefully,
Rinnie P.
Photography: D. Crump Visions