Sooooo guess what babes? I now have a new favorite store! I found myself stumbling into Emerson Rose on a total accident but ended up falling in love. After staking the place out, I made a return with definite intentions to find some pick ups! I didn't go crazy, but I did find some items that I just couldn't resist. As it turns out, two of those items were able to be orchestrated into an outfit. Check it out!
What am I Rocking?
There's no doubt that I did in fact notice these blue dots covering this tunic! It literally screamed my name. This Blue Confetti Button dress from Emerson Rose is every bit of joy. I literally smiled at the first sight of it (I'm such a creep.) These fun blue earrings from Emerson Rose were just the cherry on top!
What ways could I wear this dress?
This dress can be worn as a dress (ha of course), a top, or as outerwear. In today's look, I'm wearing it as an oversized top with blue harem pants and Nike Huarche sneakers. This is a casual artsy look that could be worn to casual hangouts and casual affairs.
Shop the look!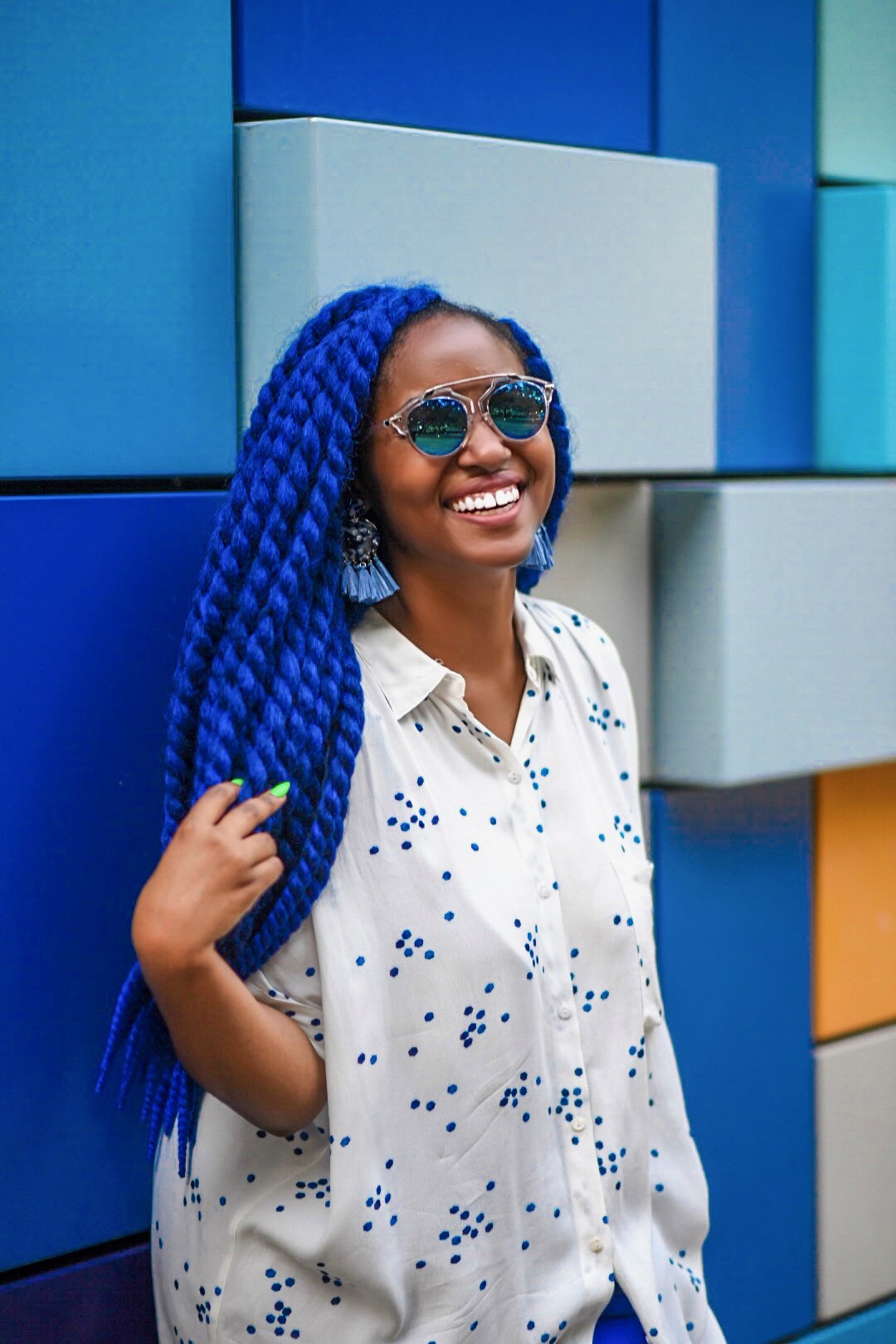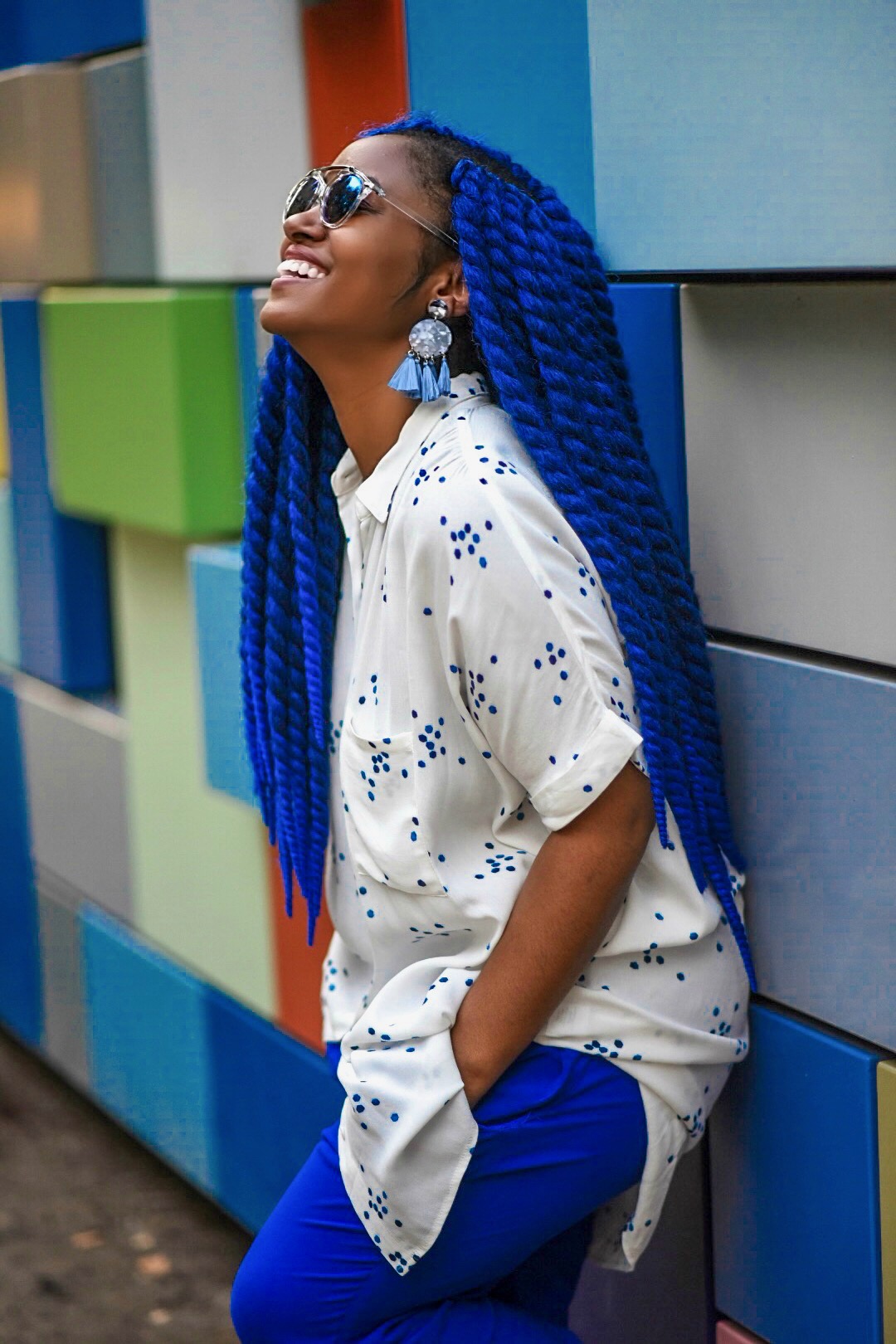 Closing Out ✌🏾
Thanks for reading! Comment your thoughts on today's look. I love hearing from you! Remember, always style your fullest ;)
Stylefully,
Rinnie P.