I've always had a crazy obsession with mermaids and wished I were one. In the midst of wishing I were one, I'd picture having on some killer fish scale sneakers instead of a tale. I know it sounds absurd, because the main obvious part of a mermaid is her tale. Am I embarrassed of this? No! I take pride in my childhood imagination, because it is a reflection of my current style creations today. I sort of channeled my imagination into reality. In my fairy-tale mystic mind, I'm a sporty mermaid in the flesh.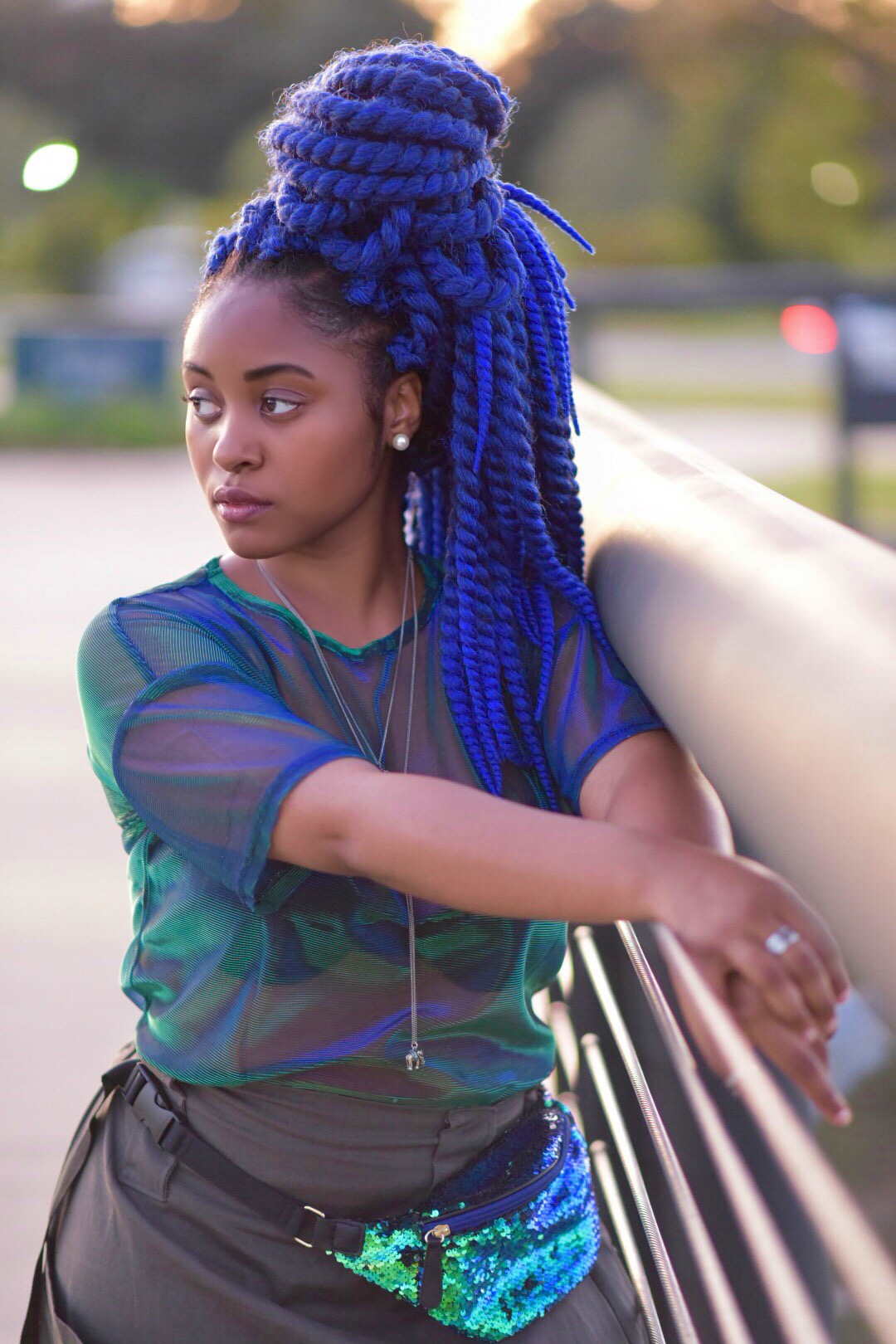 What am I Wearing?
My look today is a hip hop and pop urban street look. I'm wearing Holographic Sheer Tee from Shein (now only available in blue), Harem Joggers from La Lou Boutique (sold out), Iridescent Two-Tone Platform Sneakers from Forever 21 (sold out), and Sequin Fanny Pack from Forever 21 (sold out). In total, this entire outfit cost me $132. Where could this look be worn? Anywhere you'd like :)
How to Recreate my Look
In order to recreate this look, you must:
Snag a Holographic Tee in any color.
Pair your Tee with solid bottoms. Your bottoms does not have to be of the same color(s) as your top and shoes, but you should choose the color wisely. As you see, I'm wearing grey joggers while my shoes and top reflects blue and green.
Your kicks should reflect a color in the top specifically to execute this look. Try not to overthink it and you can style this fit at ease.
If you're planning to recreate and need some tips, stop by at Ask Rinnie! and we can talk about your look. I literally bought each piece in this outfit in different time frames. It wasn't planned. I was just having fun in my closet!
Let's discuss this look! Comment below.
Style-fully,
Rinnie P.